Founded in 1995, the Cardinal Chorale is an elite ensemble of singers who have completed their first year of high school through their first year of college. They prepare for their season (July-June) with a Workshop at Muskingum University. Called "Choral Ambassadors of Hope" their mission is to uplift and inspire one song at a time.
The Cardinal Chorale Music Workshop
The Cardinal Chorale Music Workshop is an eight-day musical experience on the campus of Muskingum University. Students live in a residence hall, enjoy delicious food in the dining hall, and rehearse in Muskingum's beautiful music building.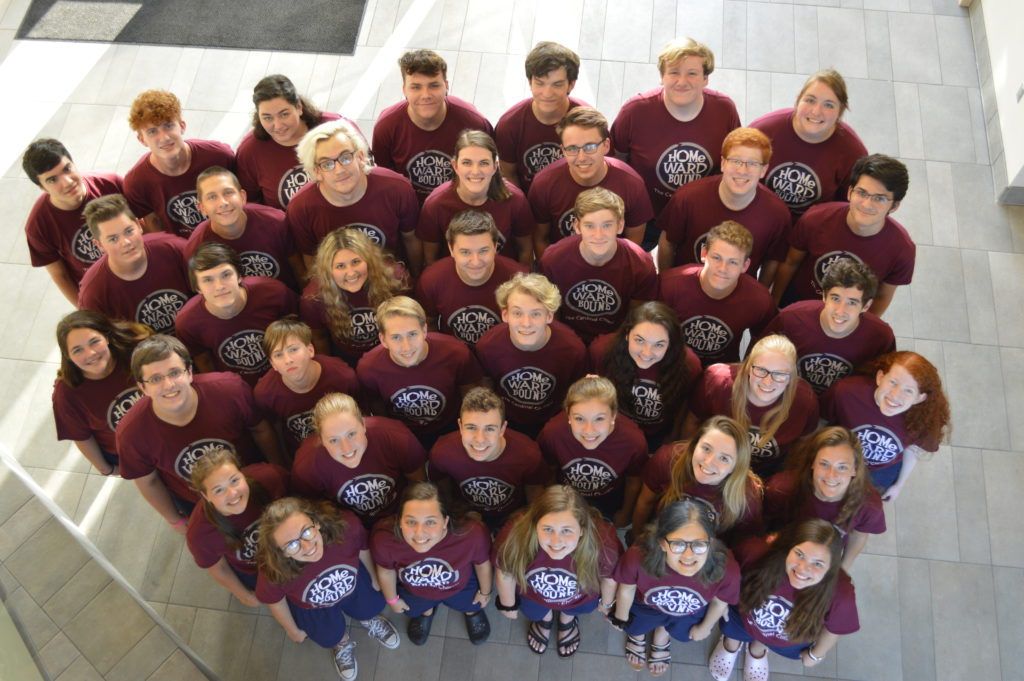 The Chorale's Season
Unlike many choir camps or honors choirs, the music making does not end with the Workshop. The Chorale reunites in December to sing a traditional post-Christmas concert in Pickerington, again in January for a reunion-weekend in Coshocton, and then in June for a week-long tour around Ohio. The last tour included ten concerts in Marion, Columbus, Toledo, Dayton, Gahanna, Dublin, Bolivar, New Philadelphia, and Roscoe Village; four impromptu performances, and featured a repertoire of 65 songs performed for 1,325 appreciative audience members.