The Cardinal Chorale is now onto the second half of our time together. Our morning mindsets were a blast as we added a new activity… disc golf!
Our day was a lot like yesterday. The fabulous kitchen staff created some amazing french toast, eggs, sausage and many other good items for us to eat today. After our opera had a fun breakfast of socializing and preparing for our day, we headed to Walter to get right into rehearsing.
Chad led us in some amazing vocal warm ups and a very cool barbershop tag to get us prepped for our sectional rehearsals. The Chorale sections were hard at work breaking down every piece in preparation for our big SATB rehearsal last tonight. We put so much hard work into the repertoire the Chorale almost forgot to eat lunch! So, we took a break and headed back to Patton for some yummy grilled cheese and grilled chicken sandwiches.
The Chorale could tell tensions were rising as we were nearing closer and closer to our big midweek activity. We all knew that daring task that was coming after lunch…the OPUS OLYMPICS!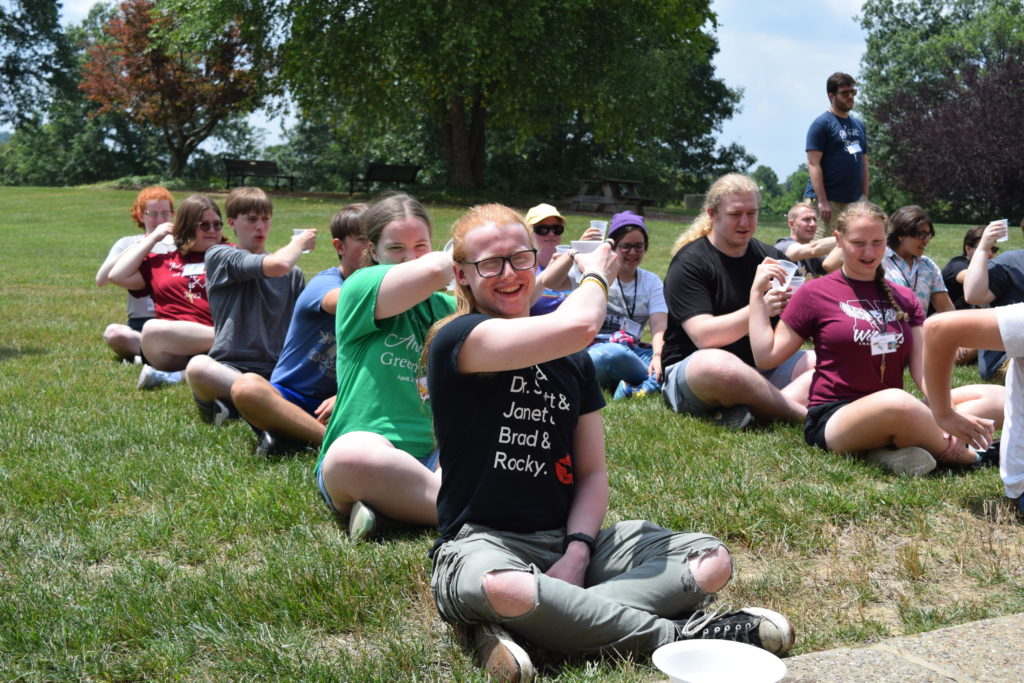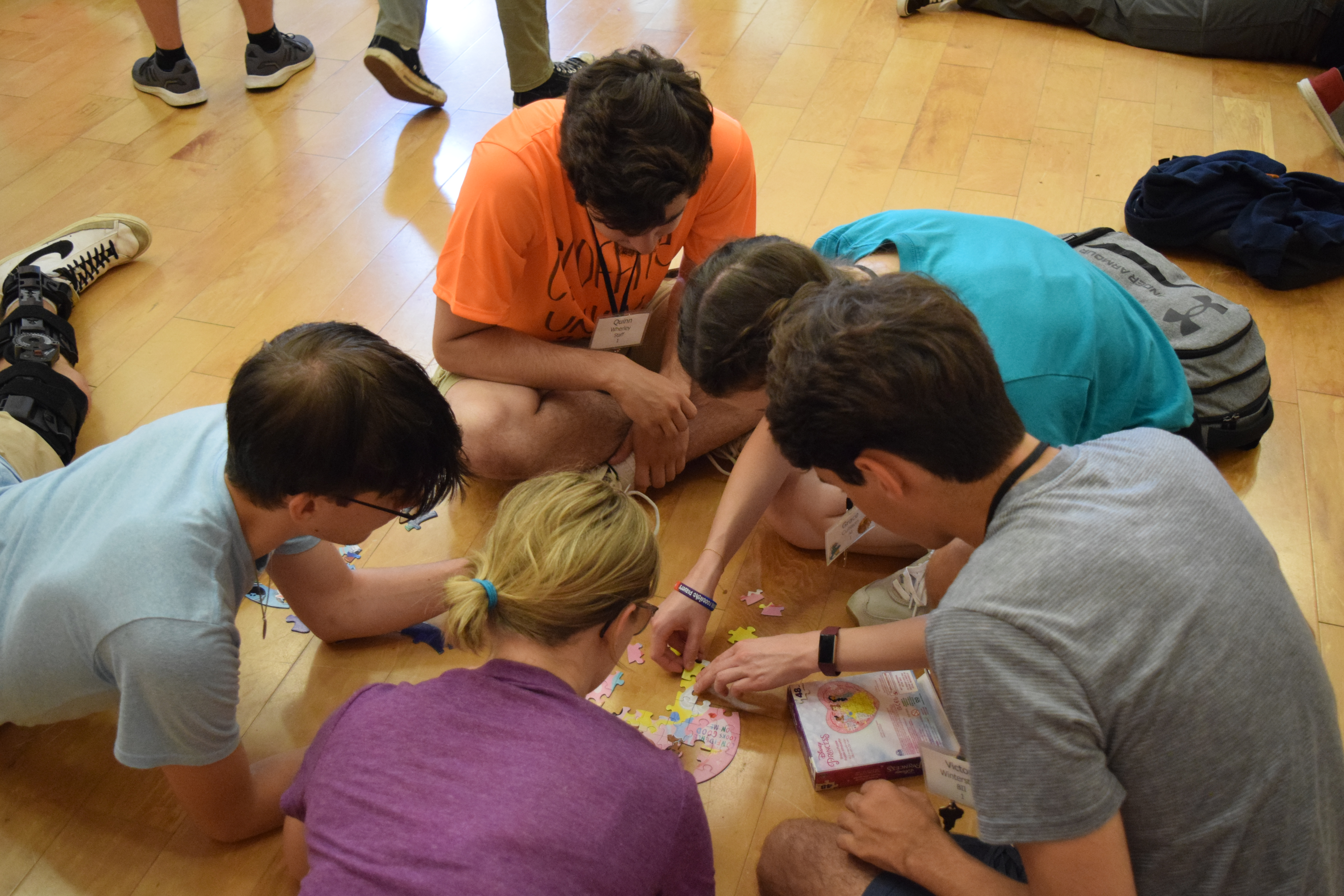 One of our amazing staff members Peter came walking in with a face so daring you knew to not cheat during the Olympics or that would be the end of your opus. Before we knew it, it was time for some water cup games, Kahoot and some staff bingo. The results are still being decided and we will find out about our results tomorrow, or whenever Peter wants!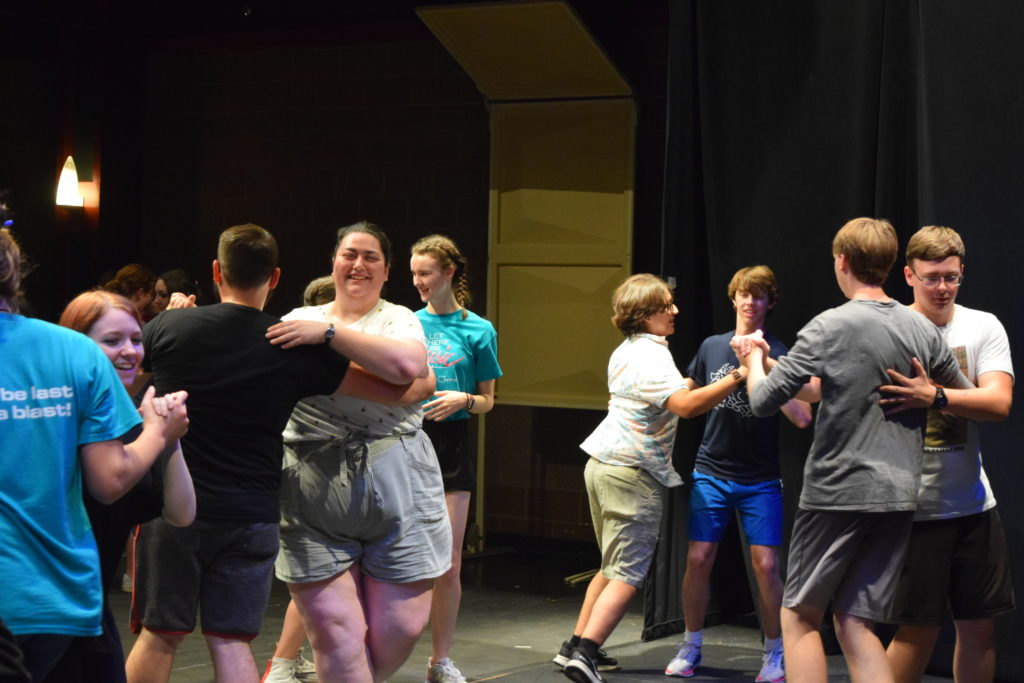 The Chorale all joined in one room after our part rehearsals and put a few of our pieces together and they were fantastic. This was a shorter rehearsal, and it was once again mealtime. This dinner did not disappoint, and the Chorale devoured the cheesy potatoes. It really gave us the energy we needed for a great rehearsal after dinner. We got to support each other as sections as we practice our Soprano/Alto and Tenor/Bass songs. There was so much applause and ecstatic energy in the room.
After working stupendously in rehearsals all day, the Chorale needed a long vocal break from singing, so a great friend of the Chorale, John Wargowsky, held a square/line dancing session for us. The Chorale has never felt closer than we did last night. The energy and comradery in the room was super high and made us as a Chorale super excited for the latter half of the week.
We had an energetic day of workshop, and we were all ready to hit the showers after dancing. Our time is coming to an end, but we are looking forward to three more days of productivity.