After 546 days of not seeing one another, the Cardinal Chorale has reunited once again at the beautiful campus of Muskingum University for our one week long workshop. The last time chorale members sang together was at the reunion weekend concert on January 19, 2020… yes, a year and a half ago! To say chorale members are joyous to be back is an understatement.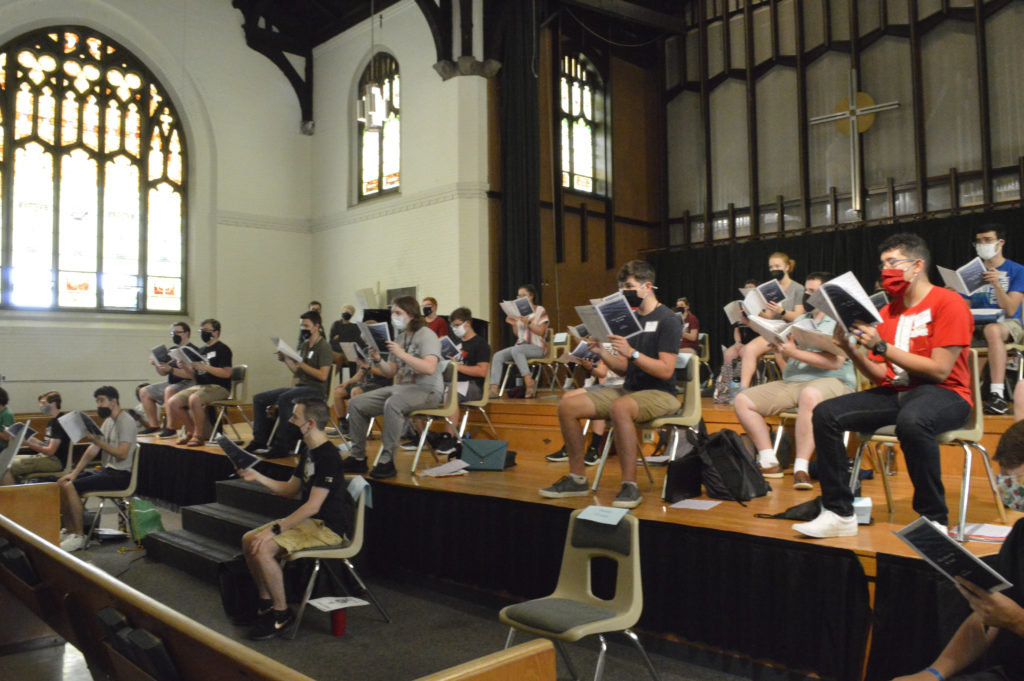 Of course, it is sort of of weird being back, too. This year's chorale is unique in the matter that there are 24 (wow!) new members joining our sound this season, four new members coming from Indiana. One of the things returning members discussed was how we have a lot of work to do and a lot of things to adapt to, but we are for sure looking forward to seven days full of hard work and growing together.
The Chorale's day started at Finney hall with registrations and moving in and other house keeping items. At 2 p.m. we had our first rehearsal and got a first impression of our new sound. The day continued on with some dividing and regathering until our last rehearsal ended at 9 p.m.
Some Chorale favorites already include "Leave No Song Unsung" and "Like A River." We ended our first day by meeting with our opus groups and chowing down on some snacks before calling it a day…a good day!
Being with one another again is a feeling like no other. Our first day together was primarily centered around reuniting with one another and rekindling our love for making music. On Sunday, we will continue with more rehearsals, as well as start our seminars and electives.
Continue keeping up with the Chorale this week on this blog!