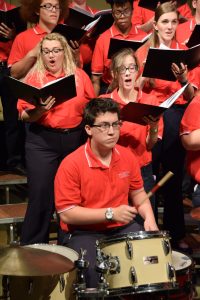 After what felt like both a lifetime and one of the shortest weeks ever, the final day of Chorale Workshop has arrived. Singers headed to breakfast with our Opera for one last Opus Huddle. After going over the schedule for the day, we headed to one more rehearsal in Walter Hall. From there we migrated over to Caldwell Hall to run through the logistics of the concert.
Afterwards we sat down to a wonderful lunch – PIZZA. We'd all been looking forward to having pizza all week, and it tasted amazing. The meal was followed by a brief performance for the kitchen staff. Singing for them was our way of saying thank you for everything they did for us throughout the week. Serving all of us three times a day for a week couldn't have been easy, but they selflessly provided meals for us everyday, so singing for them was the least we could do.
The end of lunch meant we had to start packing though, and none of us were ready to do that. Listening to music and jamming with our roommates did make the seemingly impossible task less terrible. We also put on our concert uniforms, and it felt good to be unified in that way again.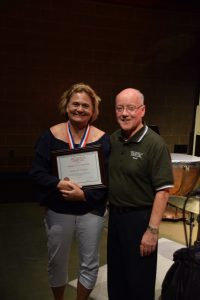 One last journey up the hills brought us to our last rehearsal, and to the last Chorale Circle of the week. It was emotional, to say the least, but it brought us together and helped us focus on the concert ahead of us. From there, everything was a blur. We presented the Cardinal Chorale's Medal of Distinction to Debra Wallace during the concert, which is always a special time for us. Other than that, the concert sped by, full of energy and love, both for the music we were singing and for one another. Our emotion fed the audience and their excitement urged us on. All of the hard work we did throughout the week definitely paid off. We sounded beautiful and had so much fun singing together. 
All of our love for each other didn't end when we left the stage. We met each other with open arms afterwards, quite literally. Hugs and promises to keep in touch flooded the room. None of us leaving before we hugged EVERYONE. When we decided we had enough hugs to last us until December, we headed out to meet our friends and family, who were just as excited, if not more, to see us. Back at the dorms, grabbing our luggage resulted in more hugs, but no goodbyes, just some 'see you laters' as we looked forward to the next time we'll sing together.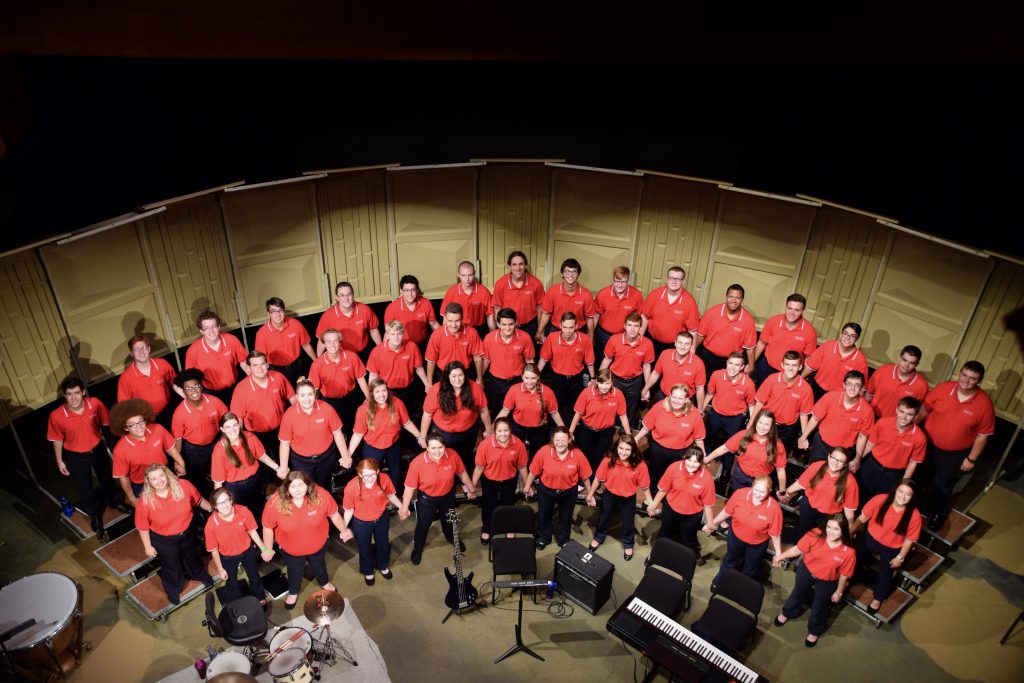 Thank you to EVERYONE who helped make this year's Chorale Workshop a success.  Thank you to the generous donors who have helped make it possible for a lot of us to attend.  Thank you to Muskingum University for allowing us to spend the week on Campus.  Thank you to the generous staff members for donating their time and talents to lead us.  And finally, thank you to our fellow members for attending, keeping a positive attitude, and helping to make this experience great!