It was another great day to be in the Chorale! We have had such an astonishing week so far and we are so excited to see how some of the music really come to life during each rehearsal. Yesterday started with a Chorale favorite breakfast, chocolate chip pancakes! Now that we are in the swing of things, many opus groups found themselves in comfortable conversations as they ate together.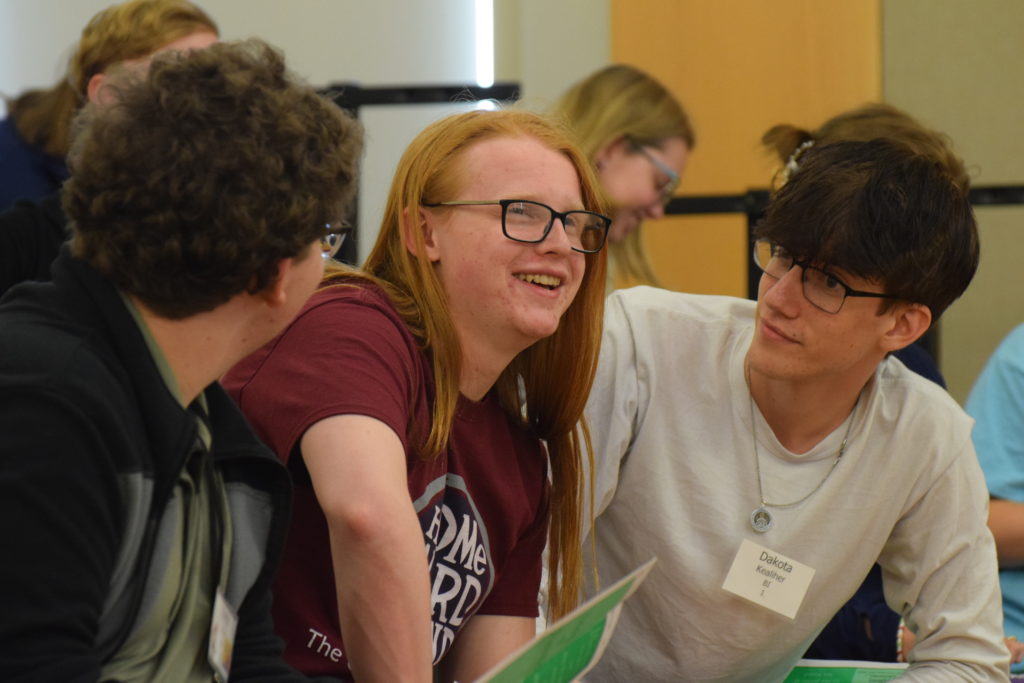 We made our way over to Walter Hall after breakfast for a group warm-up. Our first warm up of the day was "Happy Birthday" to a very special person of the Chorale, CRS himself! After some eventful warm-ups, we broke off into our sectional groups.
Sectionals are a fun way for the S/A and T/B songs to really come together and for the singers and staff to iron out some kinks in our music. It was, as Chad would say, "a way to add more pieces to the puzzle." After a diligent two hour sectional rehearsal, it was the Chorale's favorite time of day…lunch! We had yet another very nourishing meal prepared by the Muskingum Dining Staff
We had our first round of electives yesterday which allowed us to learn about new and exciting things. Singers could pick from the following electives:
On Broadway: Musical Theatre, Then and Now — a century of performance
Chorale Charisma — radio/TV production, create Chorale promos
First Steps in First Aid – how to respond to common emergencies
Making the Team: The Role of Music in Sport – anthems, hype, the body, & more!
After we had our amazing and informative break, we headed to our first full group rehearsal of the day. A very special moment of each workshop day is coming together for our first full group rehearsal after being apart from each other all day.
We sang a new Chorale favorite "O Love" for two Muskingum Music staff members, Dr. Bauer and Dr. Strychacz. They loved it, and said they are so grateful the Chorale could join them on this normally very quiet summer at Muskingum University.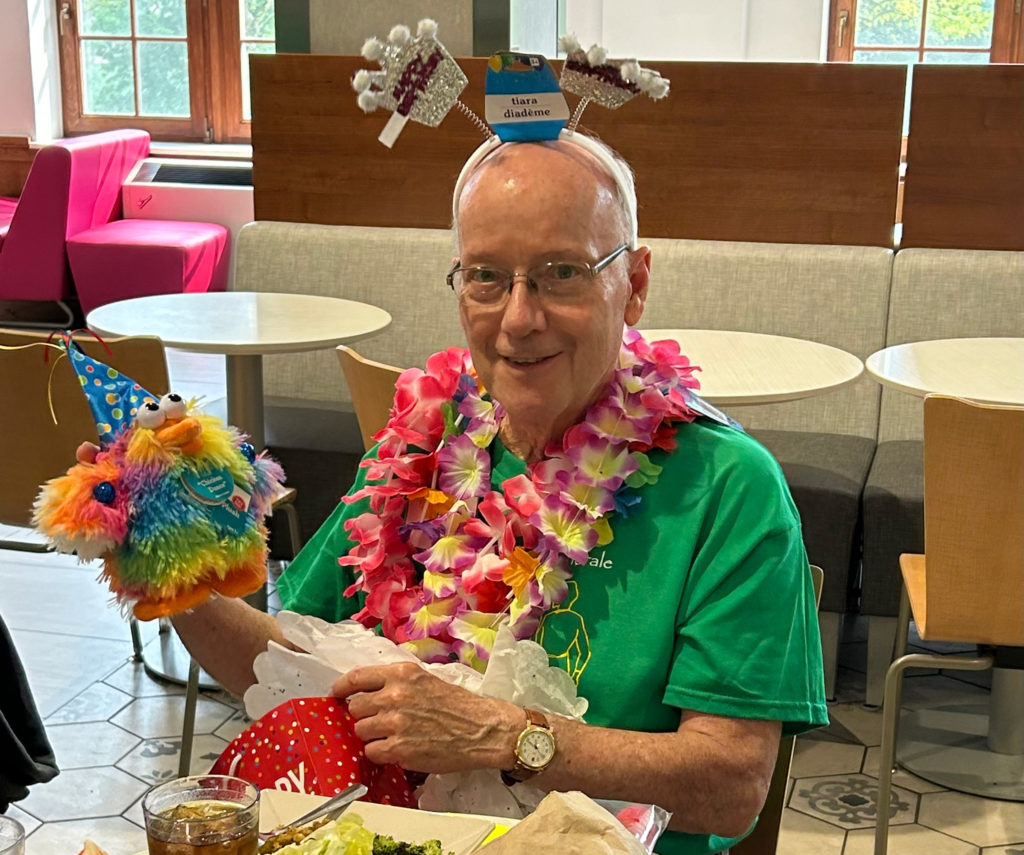 Once our group rehearsal was wrapped up, our bellies were rumbling and very ready for another wonderful meal. So, we all made that climb up the hill to our resident halls and changed into our new themed shirts. This year our shirts are green, and showcase our theme "Walk Together" in yellow.
The Chorale members find slips in their "mailboxes" (aka very nicely decorated door envelopes) each evening that say who they will be eating dinner with. We jokingly call it "forced mingling," but genuinely it shows that many Chorale members have things in common with each other that they would never expect. Things such as their favorite breakfast carb, which was how we were assigned last night. (Fun Fact: Did you know the idea of pancakes was first conceived before 600 BCE!?!)
The rest of our night seemed to go by very quickly with one more full group rehearsal and then the moment we were all waiting for… the beginning of our evening concert series! This concert was called "Songs in the Key of Alto" featuring staff member Hannah Newman and staff intern Sarah Heading. They put everyone's jaws on the floor with concert, which featured repertoire from their senior recitals.
Hannah serenaded us with her spectacular voice with songs ranging from the musical theater genre to a German solo. Sarah wowed us with her alto saxophone. They joined together at the end of the concert with a wonderful duet of voice and saxophone. 🙂
"It's not the family that you make, it's the family that you choose," -Hannah Newman
All together it was a wonderful evening for the Chorale, and we were very ready to head to bed for yet another amazing day in the Cardinal Chorale.