As they say, the early bird gets the worm! At workshop the singers have a few options for morning mindsets, and those started yesterday. This helps Chorale members create the mindset of the day and help engage themselves in our core values of body, mind, spirit, and voice.
Singers had the option to join Josh for a morning run, join Erin for devotions, or to catch some extra z's before breakfast. After morning mindsets we had a very yummy breakfast with our opus to fuel our bodies for the long day ahead.
It's tradition at Workshop to participate in a local church on Sunday, so after breakfast we had a quick rehearsal in Walter Hall to prepare for worship. We rehearsed some Chorale favorites such as "This Is My Father's World" and "Song of Farewell." Along with our own rep, we also had some hymnals for the church service. This was technically our first "performance" as the 28th edition of the Chorale!
After church the Chorale's stomachs were rumbling and were in need of another delicious meal from the dining hall. Yesterday's lunch was great for picky eaters and non-picky eaters alike. We had rice and stir-fry as well as chicken tenders and mashed potatoes (and of course chocolate chip cookies).
After we ate and spent some quality time getting to know each other, we headed to our first part rehearsal of the week. This is where we divide the voice parts up to really work on notes and rhythms of the songs. The sopranos and altos have a new favorite song called "The New Girl in Town" which some of you may recognize from the movie-musical "Hairspray!"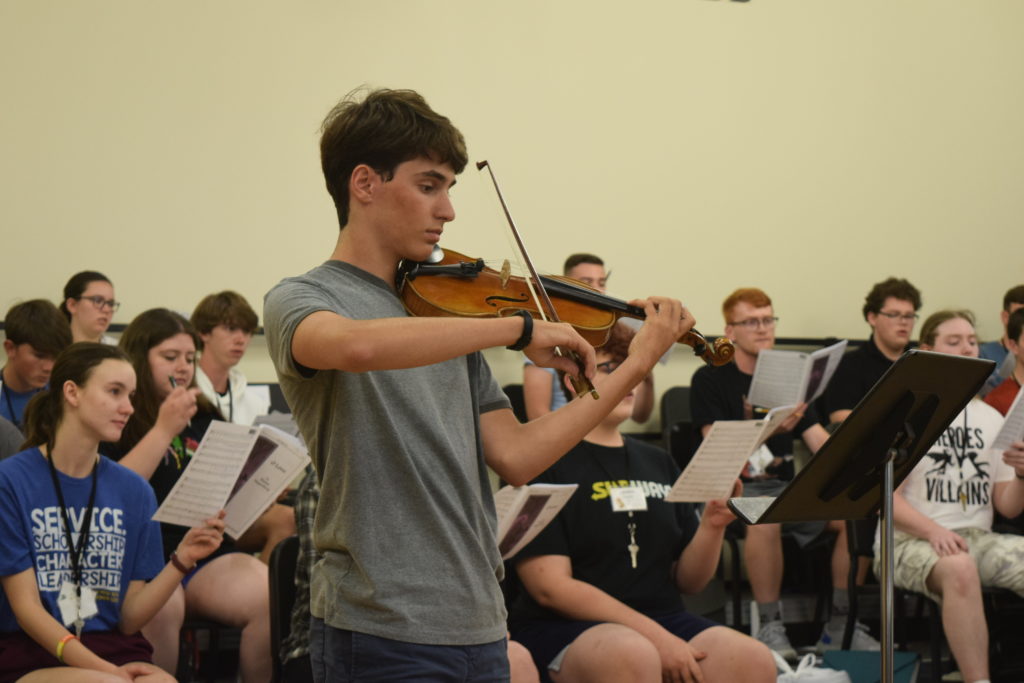 Something neat about the Chorale is that we also have seminars and electives that allow us to take a break from singing. A seminar is three days a week, and an elective happens one day of the week. This year we had four options for seminars. We had the option of conducting, musicianship, orchestration, and even a Disney workshop. It was a nice to learn about exciting things outside of our repertoire!
We joined together again after seminars for a full group rehearsal. What really brought the house down during this rehearsal was one of our new singers, Victor! He brought the room to tears by playing his violin during "O Love," a new song to the Chorale.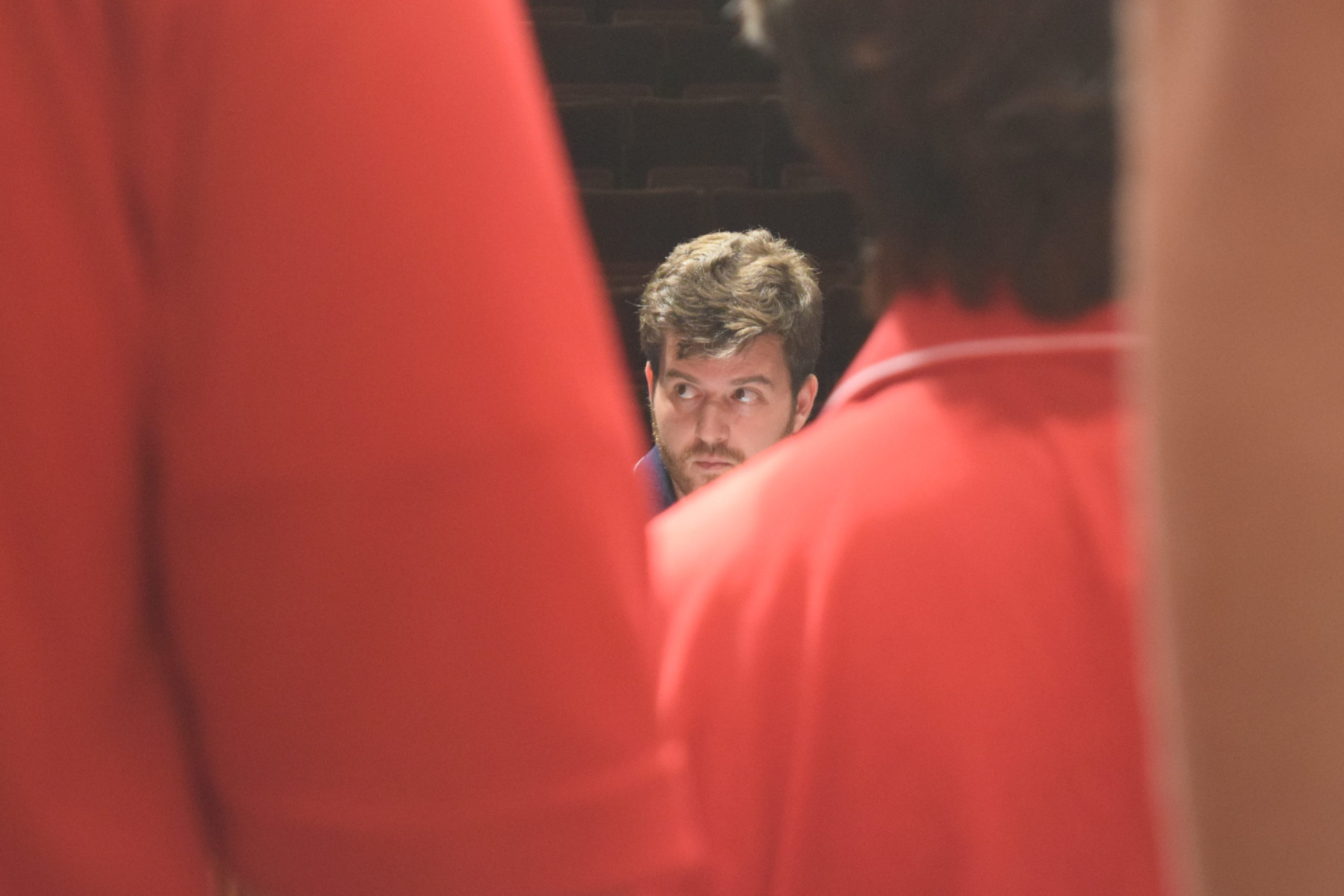 There were many tears and smiles during this astonishing performance. A favorite moment of the night was singing "This Is My Father's World," with the new and old Chorale members. It was an amazing night filled with so much love and comfort, a Chorale norm. The Chorale then headed back to the dorms to rest for an another amazing and eventful day ahead of them.
After our full rehearsal it was time to change and eat dinner. A way the Chorale creates a sense of community and unity is by dressing in uniform for dinners. The new Chorale members wore our red crest tees while the 27th edition of the Chorale changed into their dress uniforms to get ready for their final concert.