Twitter: @CardChorale
Instagram: cardinalchorale
Facebook: The Cardinal Chorale
Chautauqua and Marblehead: The Adventures of the Cardinal Chorale!
Tuesday, June 19, 2018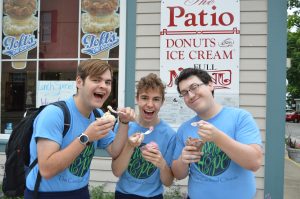 We awoke in our beautiful Lakeside cottages, and got to explore the area for a few hours. Chorale members mini-golfed, played shuffleboard, got ice cream, explored shops, or sat at the end of the dock on Lake Erie. Connor Wheeler and friends got real risky by swinging on swings with white shoes on… YIKES! Staff member Josh Senn bought a large group of singers fresh and delicious donuts from the Patio. Later, we had lunch at Marblehead Lighthouse State Park– featuring the most photographed lighthouse in the world. Chorale members climbed to the top, climbed over rocks on the crashing waves of the shore, and serenaded other park visitors. Later, we performed in Fostoria for a highly appreciative and caring audience.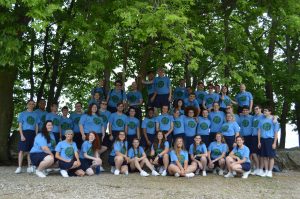 Beth A. and Elizabeth F., both altos, are music education majors at Muskingum University and Cedarville University, respectively. Both were asked how the Chorale has impacted their musical studies and their future careers.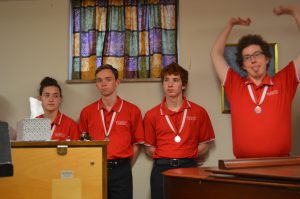 Beth says, "Being in the Cardinal Chorale has taught me how to work with people; to be more compassionate and open, which would help with any career. It's also helped me see how music can impact other people and how to reach out to people who might need our message."
Elizabeth credits the Chorale with giving her "the foundation of love that is required to make music sound the way it should, which gives me an excitement to share it with others. It also makes me very aware of how much hard work and effort goes into every aspect of making it possible to share that music."
No matter the hopes and plans for their future, the Cardinal Chorale is working to develop the mind, body, spirit, and voice of its singers.
@crsdailythought:

"Worrying won't stop bad stuff from happening, it just stops you from enjoying the good."

-Charlie Brown
By Jordan Conner