Twitter: @CardChorale
Instagram: cardinalchorale
Facebook: The Cardinal Chorale
The Chorale is home.
Thursday, June 21, 2018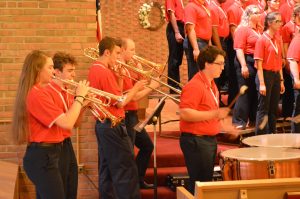 The 23rd Edition of the Cardinal Chorale began its last full day together. We couldn't leave New Concord without serenading our friends, the admissions staff at Muskingum University, before we sang for a happy audience at the Beckett House, a local care center. After enjoying lunch and taking a Chorale selfie for National Selfie Day, we made a quick stop at the boyhood home of Colonel, Senator, and Astronaut John Glenn, a legend in Ohio and around the world. Then the Chorale headed back to Coshocton, where we met six days before to begin our mission to spread hope across Ohio.
Following our final concert, members of the Cardinal Chorale shared thoughts about their tour with each other.
Spencer said: "I stumbled across the Cardinal Chorale by pure chance. And it may have been the greatest stroke of luck I have had in my life. So thank you for that."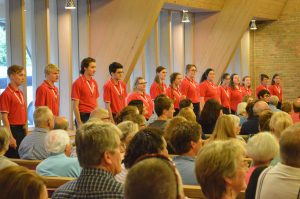 Michael expressed: "This past week with you all has been so amazing that I can't stop thinking about it. With tears in my eyes I am just filled with so much love for you all right now and forever more. Thanks for making my third year in the Chorale the best!!!!"
DJ stated: "You all inspire me so much! Not just to be a better musician, but to be a better person. What we did this past week is truly amazing. The amount of joy, love, and hope we gave is immeasurable. May the sun shine warmly upon your beautiful faces. I love you all so much!"
Members of the Cardinal Chorale care deeply about music, more care much more deeply about friendship and the bonds they create.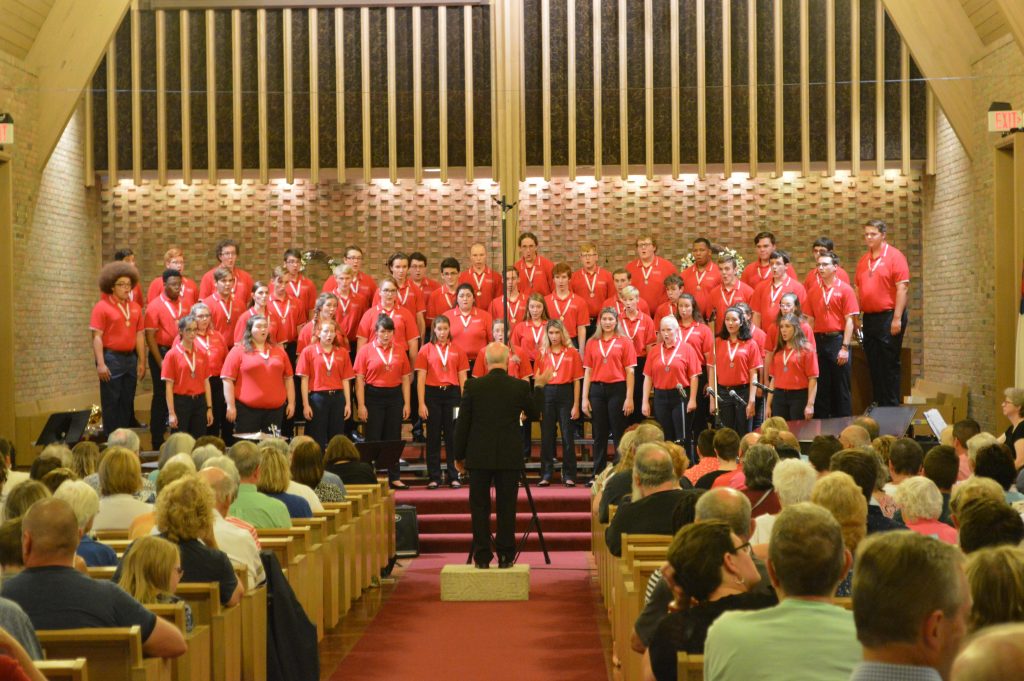 @crsdailythought:

"When my arms can't reach people who are close to my heart… I always hug them with my prayers."

-Charles Schulz
By Jordan Conner
Photos by Maggie Myers and Josh Senn