The Cardinal Chorale had a very ecstatic first day on the campus of Muskingum University. The singers were met in the main lobby by our Chorale staff where they would soon find out the room they would be staying in for the week. The move in process was a blur as we had our very first rehearsal to report to just an hour after moving in.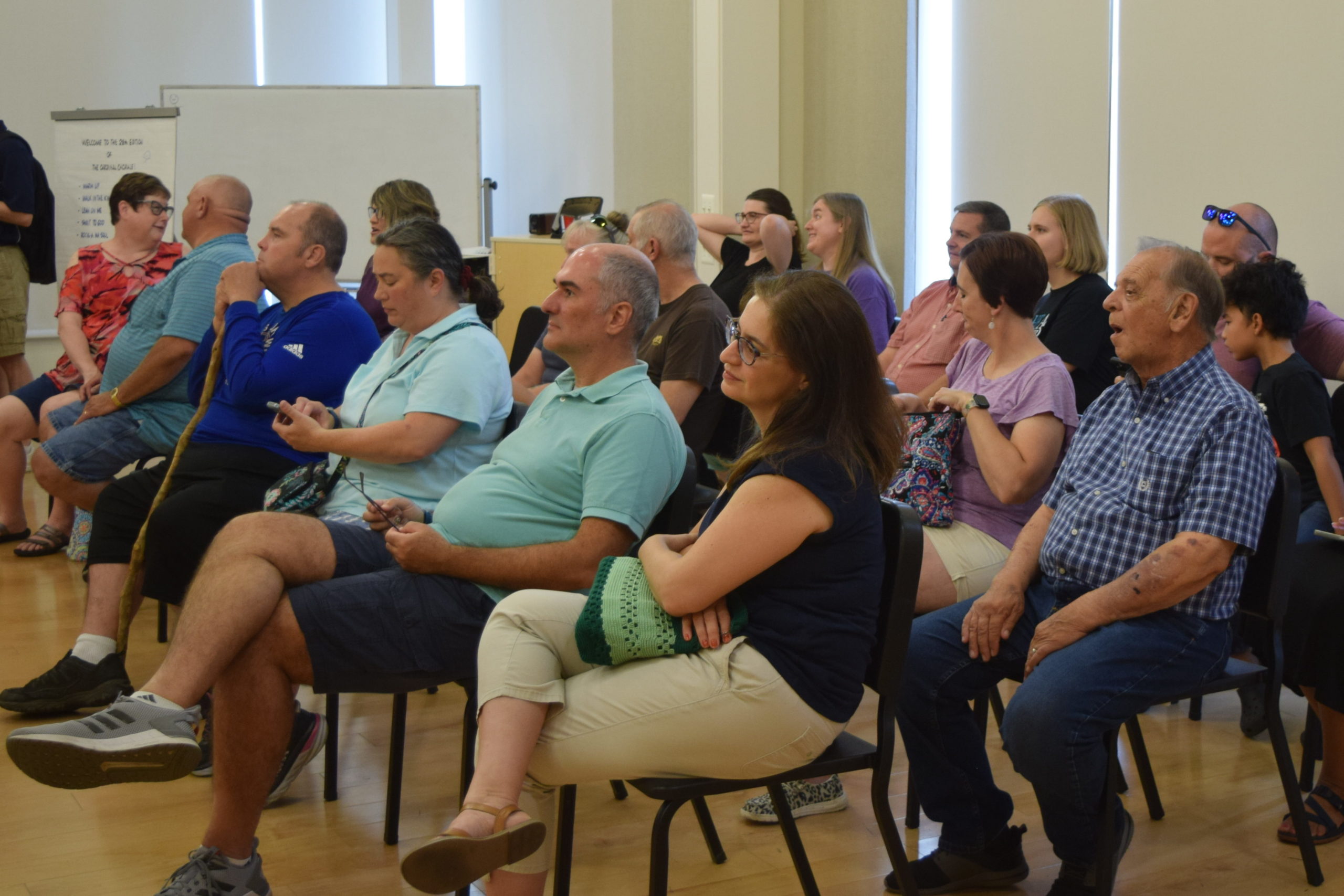 Our parents are our greatest supporters, so we let them join on our very first rehearsal as a group. The Chorale played a fun game of connecting names to faces as the Chorale staff introduced themselves. We did a warm up, and then our first song of the day was "Happy Birthday" and we got to celebrate a singer's birthday! (Yay Landon!)
We had a productive rehearsal diving right into some of our repertoire. After the rehearsal ended, our new singers did their annual tour of campus to become more familiar with where they are staying for the week.
After the tour, we had a quick dorm talk with our deans and then it was time for dinner (a favorite time of the Chorale's). We filled our bellies with some delectable food prepared by the Muskingum University Dining Staff. We had some some amazing spaghetti, alfredo and broccoli, bread, corn dogs, fries and much more. We are assigned dinner groups each night and this was our first time to really get to know each other. That is really what makes us such a tight knit group.
Once dinner was finished it was time for a two hour full group rehearsal. We used this time to dive into a big chunk of our repertoire and figure out the meaning behind the music that we are singing.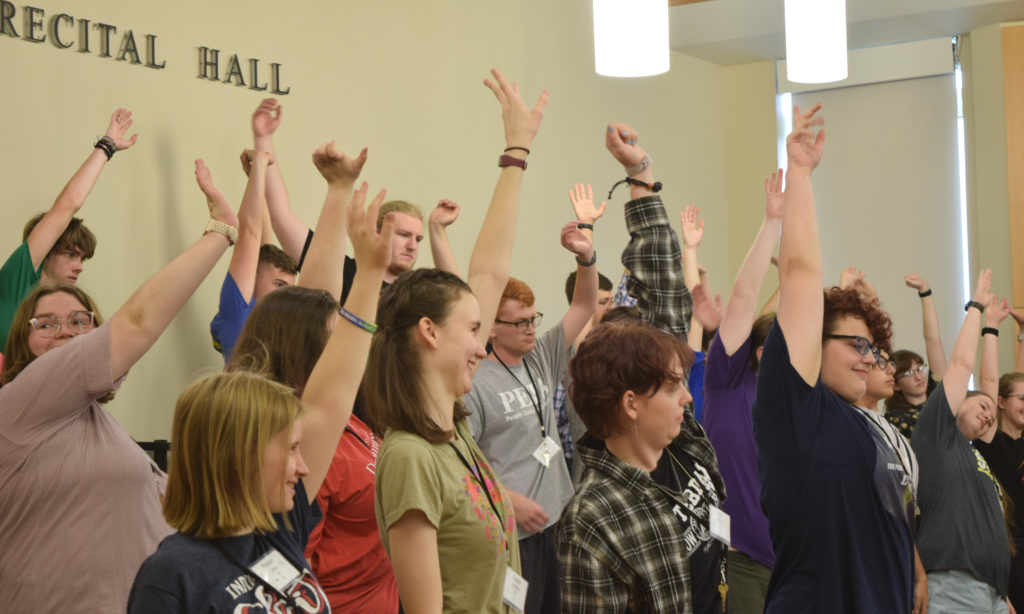 Then we got into our respective operas, which is a small group we hang out with one or two times a day at workshop to really get to know each other as singers on a personal level. This kind of serves as our individual support group throughout the week, too.
The first day at workshop has been a blast! We end all of our days by getting in our Chorale circle and recapping the day together. After our heart to heart, we walked back to the dorms together and got ready to rest our body, mind, spirit, and voice for the rest of the week. Mark your calendar for our premiere concert happening July 22 here at Muskingum!
July 22 @ 2:00 pm – 4:00 pm EDT
Sandra Wolfe Thompson Theatre