Twitter: @CardChorale
Instagram: cardinalchorale
Facebook: The Cardinal Chorale
The Cardinal Chorale Rejoices on Christmas
Wednesday, July 25, 2018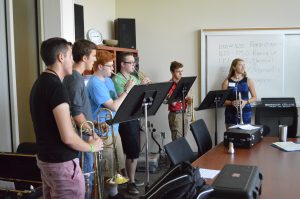 "Deck the halls with boughs of holly, fa la la la la, la la la la," resounded this morning. Today is Christmas in July! The Cardinal Chorale awoke to find the best gifts of all under the tree– friends, music, and dreams. We unwrapped each new friend, each new melody, and created dreams inspired by the work we are doing and the songs we are singing this week.
Of course, every day with the Cardinal Chorale is like Christmas, because each day presents new opportunities. Today, singers were able to audition for vocal solos and instrumental accompaniment parts for our concert this Saturday. It was great to see so many fellow musicians putting their best talent and enthusiasm into their individual performances! Some singers and staff also took up the opportunity to participate in "Superhero Shirt Day."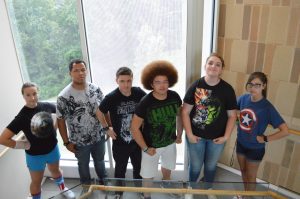 To further celebrate, Chorale members and staff participated in some good old-fashioned line dancing! From square dancing to the Cupid Shuffle, each of us had never laughed more at our own funny dance moves. It was great to be in an environment where we're free to laugh, free to have fun, and free to be ourselves.
The Cardinal Chorale celebrates the birth of our Lord, who gave us this gift of music to spread to those who need to hear it.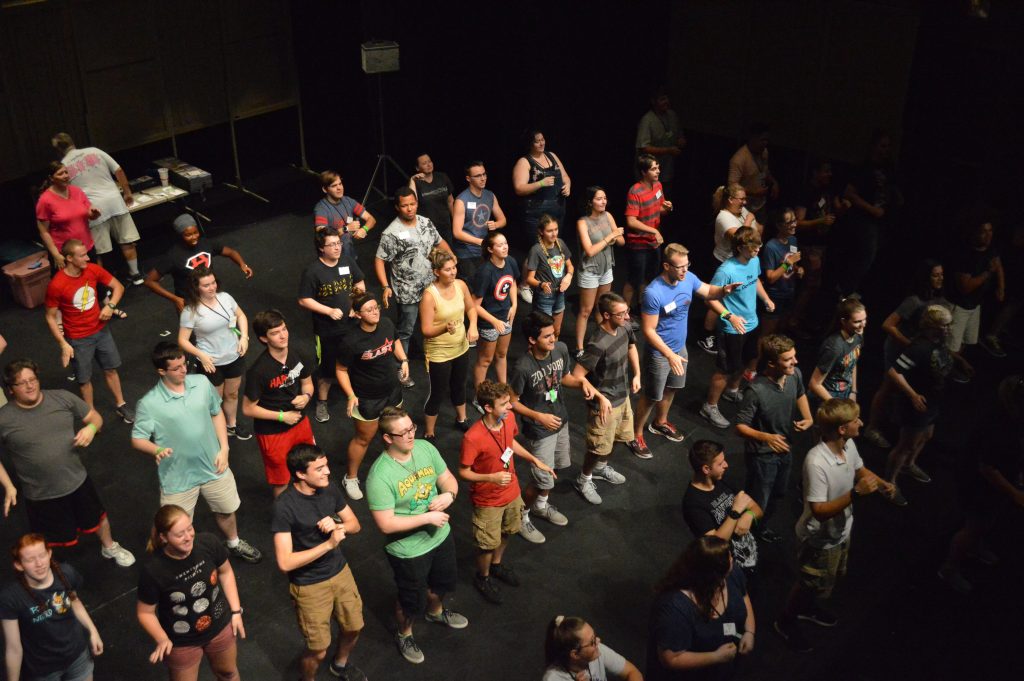 @crsdailythought:

"Your old men shall dream dreams; your young men shall see visions."

Joel 2:28
By Jordan Conner