Twitter: @cardchorale
Instagram: @cardinalchorale
Facebook: The Cardinal Chorale
The Cardinal Chorale is able to work with one amazing musician and see another perform.
Tuesday, July 24, 2018
This morning singers greeted each other with smiles and hugs as they headed off to their morning activities and then breakfast. From there, rehearsal brought many songs that are coming along well. Singers also participated in their seminars for the week once again. These were the same classes they attended on Sunday, giving them more time to go further in depth with their topics.
After lunch, the Chorale had a rehearsal with Len Thomas to help prepare a song from the Fred Waring Library. Mr. Thomas spent many years as Mr. Waring's accompanist and music director.  Because the Chorale is partially based on the Pennsylvanians, it was great to learn Fred Waring's style from someone who was directly affiliated with him.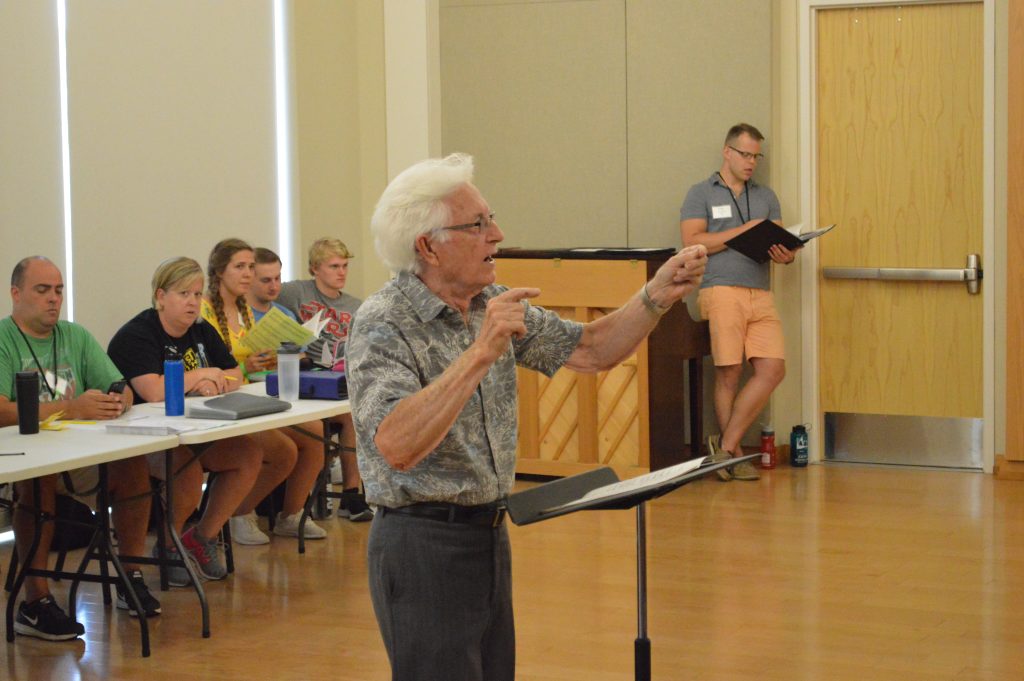 This evening, singers were treated to a concert by Annie Huckaba, a Chorale alumna, who is now performing at Dollywood. Her show, entitled "Hopes and Dreams," centered around this year's theme, "Dream a World." She also answered questions about what it's like to be a performer, for which members of the Chorale were very grateful.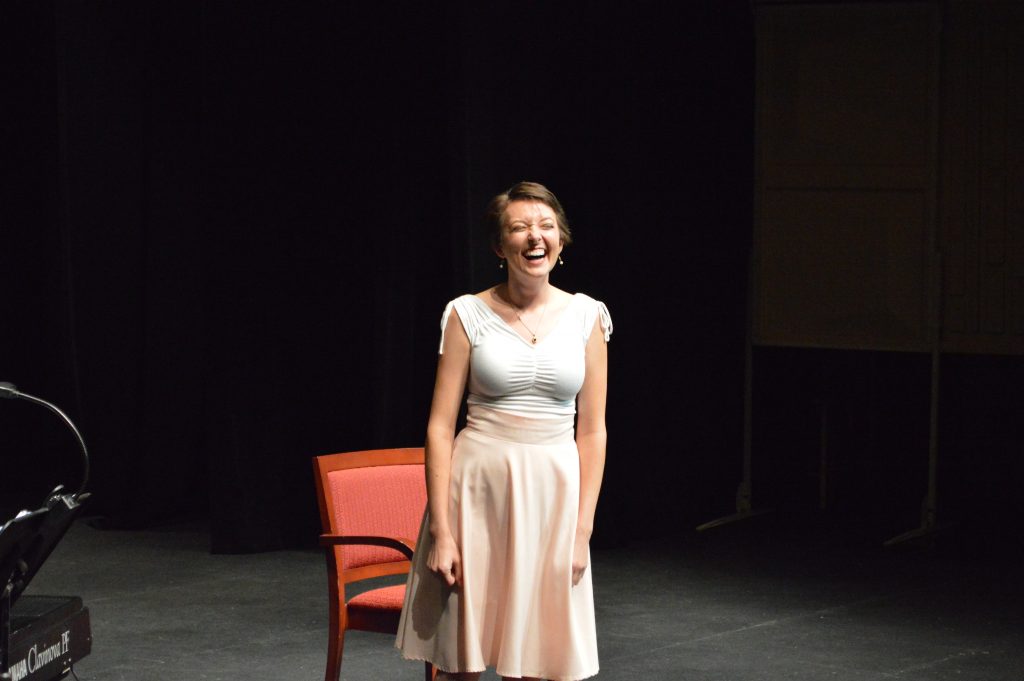 The Chorale is very grateful to have been able to work with Len Thomas and to have seen Annie Huckaba perform!
@crsdailythought:

"Always dream and shoot higher than you know how. Don't bother just to be better than others. Try to be better than yourself."

– William Faulkner