The past couple of days have been a whirlwind here at the 26th Chorale workshop. It's hard to believe that we are now officially halfway through the workshop!
We start with sectional rehearsal in the morning and then come together for a full rehearsal afterward. It is always such a treat to become one choir after sectionals and seeing what each part has been working on and how it fits with our own personal parts to make a yummy choral sound sandwich.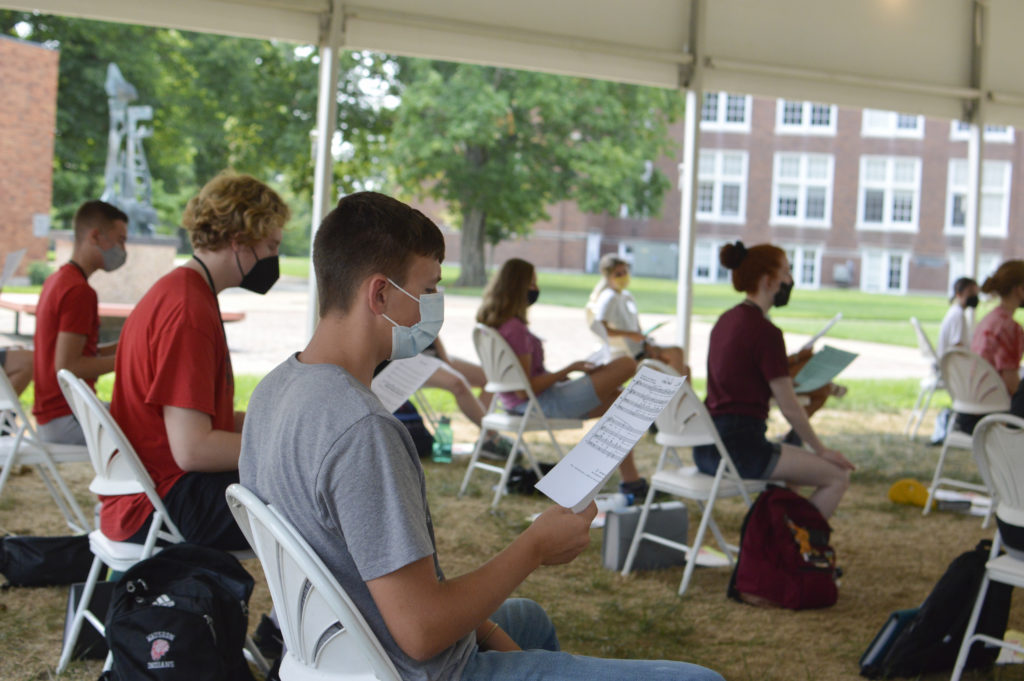 "This is my Father's world; I rest me in the thought. Of rocks and trees, of skies and seas, His hand the wonders wrought"
Singers continued our seminars after lunch today, learning more about enneagrams, the soundtrack for life, social justice on stage, programming python, using musical form, or musical collaboration.
The Chorale did our voice placements today to again make the best possible choral sound sandwich there is. We learned how moving just switching sides with someone in our sections can create an entirely different sound. Science AND music… what?
We have also been learning about the history and impact of the Chorale and the communities it touches. The connections the Chorale makes with each other, people in the community, and the places they go is unique and like magic. While the pandemic has taken its toll on the music industry, we have still found ways to keep the Chorale spirit alive and growing. That is part of what makes this Chorale experience so special and important to us all!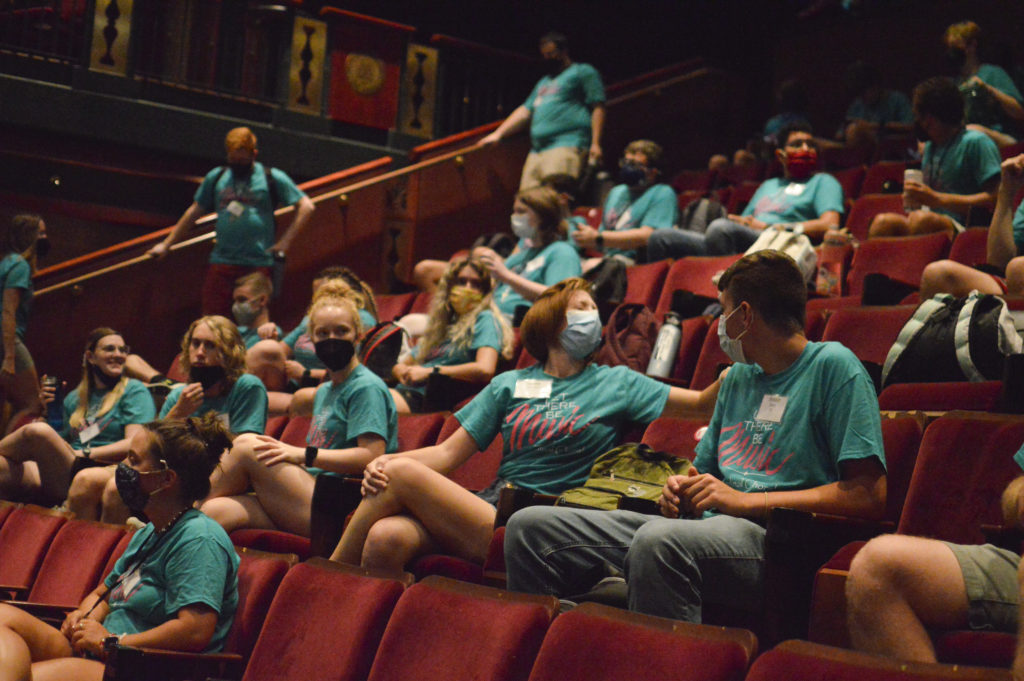 Our Monday evening program featured the Muskingum Jazz Group with Len Thomas, Don Kason, and George DeLancey. It was a treat to hear this group of talented musicians spend time with us and play some wonderful music. On Tuesday night, Annie Huckaba, soprano in the 2009-2010 edition of the Chorale, was our special guest performer of the evening. Her theme was "If You Knew My Story," and she sang a variety of songs that allowed her to portray different characters and show her confidence. This was a very moving and inspiring performance for the Chorale.
We are excited to continue the rest of the week, but it also means that our time here together is swiftly coming to an end. We will definitely remember this week and the memories we have made for a very long time!
Send Chorale members and staff an e-postcard here!