Twitter: @cardchorale
Instagram: @cardinalchorale
Facebook: The Cardinal Chorale
The Cardinal Chorale wraps up our last full day together.
Friday, July 27, 2018
The Chorale awoke to another beautiful morning ready to take on our last full day together. Rehearsals this morning flew by, and before we knew it, we were at the annual Opus Olympics! The Olympics are a series of games planned by some of the staff members and played by the singers. They can include everything from pouring water over our heads into cups to naming the counties in Ohio and rearranging words to make our song titles. The Olympics are a great way to bond with the other members in our Opera and always result in a lot of laughter.
After lunch, the Chorale was able to work with Len Thomas on a few songs again. We are always very grateful to have any time we can get with Mr. Thomas, as he always provides some new techniques for making our singing even better. The rehearsal with him also resulted in even more excitement for tomorrow's concert. We've been working hard all week and the big premiere concert is almost here! We invite you to hear our first full performance on Saturday, July 28, 2018 at 4 pm in Caldwell Hall's Sandra Wolfe Thompson Theater at Muskingum University!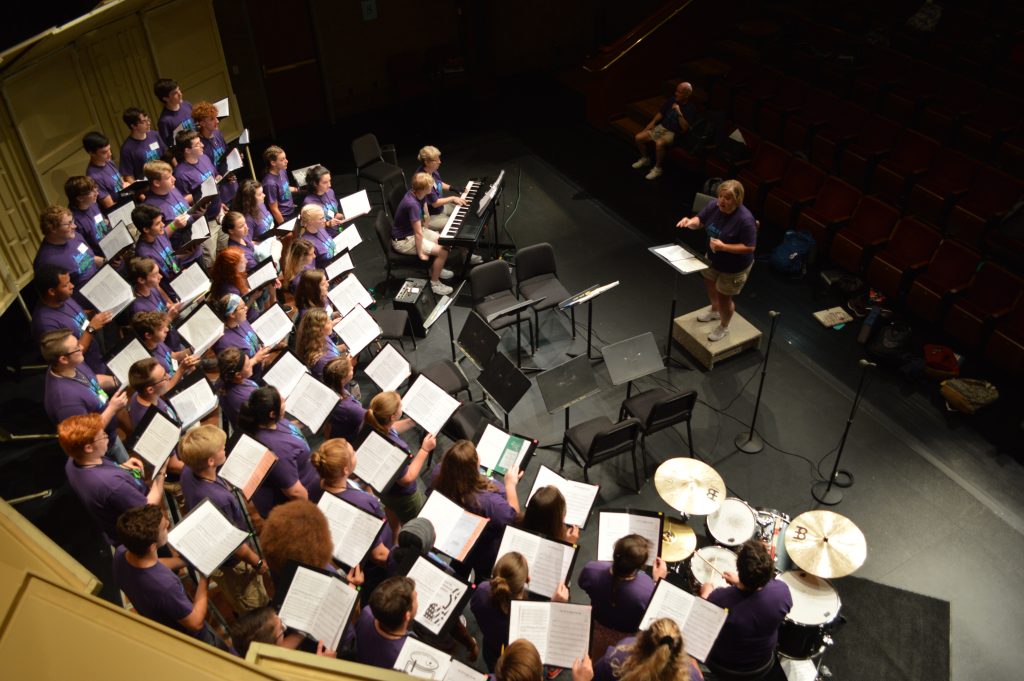 The members of Chorale would like to thank our staff for working so hard to make sure we have a good time not only during the Olympics, but every day. We are truly grateful to be making music with you!
@crsdailythought

"Life is too short to waste. Dreams are fulfilled only through action, not endless planning."

– David J. Schwartz