Twitter: @CardChorale
Instagram: cardinalchorale
Facebook: The Cardinal Chorale
The Cardinal Chorale Workshop comes to end, but it's never "goodbye."
Saturday, July 28, 2018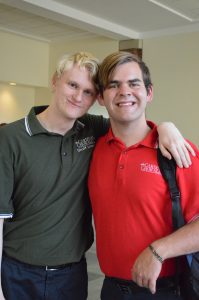 Today was the final day of Workshop. It started with the announcement of Opus 7 as the 2018 winners of the Cardinal Chorale's Opus Olympics. Congratulations to them for their great teamwork! However, they better look out next year…Opus 1 is planning to steal the trophy!
We couldn't leave Muskingum without singing to the kitchen staff who went above and beyond to prepare meals for us all week. The Chorale couldn't complete our mission without their wonderful meals and the fellowship that we share during that time. From golden chicken nuggets and a variety of pizzas to the to-die-for pies, the kitchen staff made our week a pleasant experience. We offer love, appreciation, and thanks to them for their extraordinary dedication!
At a previous performance, Mr. Snyder forgot to bring the pants that go with his tuxedo. To make sure it never happens again, Ann Leppla, the official Chorale cheerleader, presented him with new pants– pants that light up! How could he ever forget them now?
Before the premiere concert of the 24th Edition of the Cardinal Chorale, singers and staff gathered in a circle to express our thoughts from the week and for the concert. Many of us were sad to leave, but excited to perform a wonderful concert together. Of course, all of us know we will see each other soon. And when we do, we'll be ready to jump right back into the friendships that we ignited this week.
The Cardinal Chorale thanks all who contributed to the success of the 4th Cardinal Chorale Workshop
Chorale Staff and Interns
Muskingum University Faculty and Staff
Our Friends and Family
Chorale Supports, Donors, and Friends
God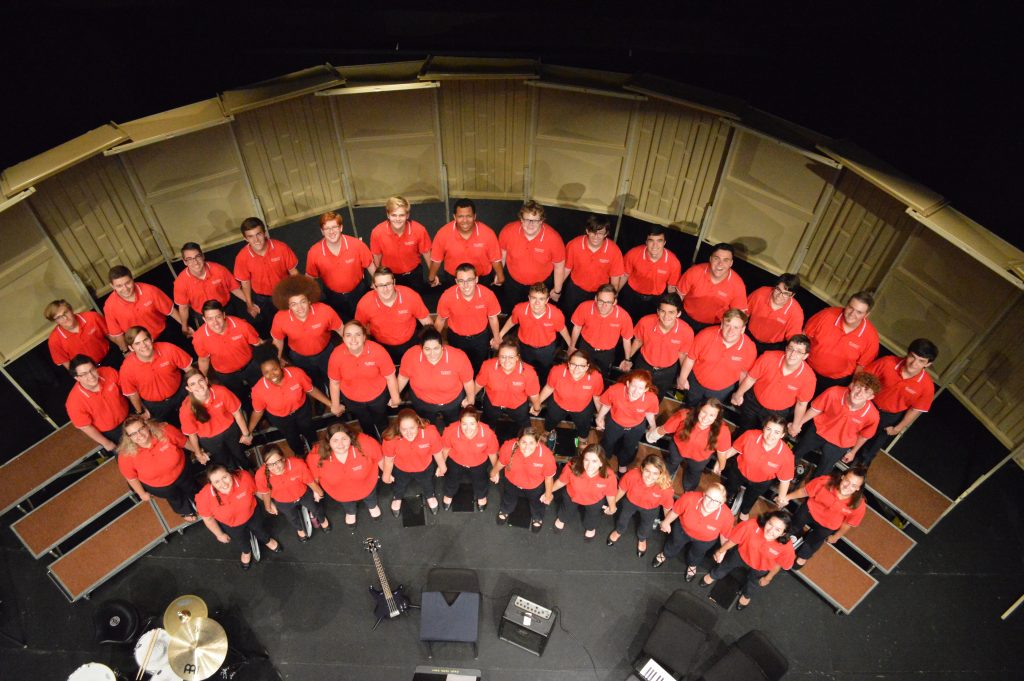 @crsdailythought:

"I think we dream so we don't have to be apart for so long. If we're in each other's dreams, we can be together all the time."

-A.A. Milne
By Jordan Conner