Once again our singers started the day in the best way possible, French toast sticks for breakfast! There were definitely no complaints across the dining hall this morning. The Chorale filled up on the delicacy while spending quality time with their opera before heading for the first rehearsal of the day. However, before the singers are dismissed for rehearsal, they break with a cheer or a group hug. It is quite amusing to hear the creative call-outs from each table every morning.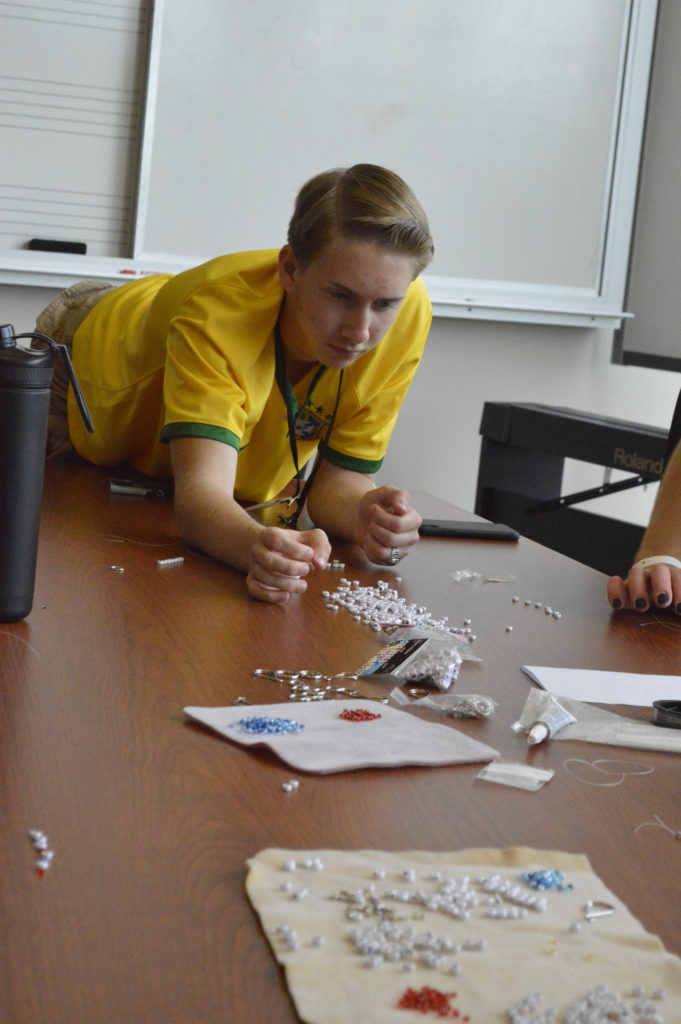 During morning sectionals, we held auditions for a selection of solos. In most choirs, auditions call for a tense atmosphere among the singers, but that is not the case with the Cardinal Chorale. The singers were quick to help each other out in the practice rooms beforehand. When the time came for the audition, words of encouragement and well-wishing were passed between one another. What a perfect example of the Chorale Spirit!
Lunch was of course delicious as well, but the real treat was dinner. To our surprise, the dining hall staff fired up their pizza oven! The Chorale could smell the mouthwatering aroma as they approached the dining hall, and couldn't wait to grab a bite. Our "forced mingling" seating seating assignments for dinner here at the Workshop are based on members' responses to a quick survey that was handed out at the beginning of the week. It's always a fun little challenge to figure out what everyone at each table has in common, which also helps people get to know each other better.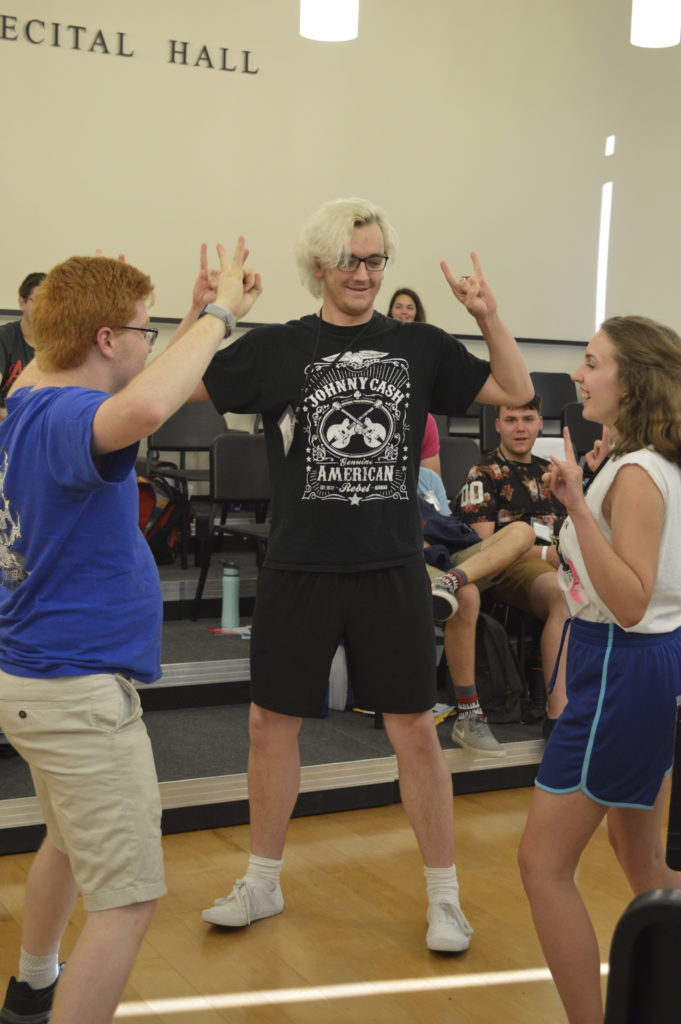 Fast forward to evening rehearsals. A popular game among the singers is the hit mobile game Pokémon Go. During afternoon rehearsals the staff gave the Chorale an impromptu "Poké-break" to participate in a special event. The Chorale graciously responded to this gift with the singing of "Thank You Very Much" from the musical Scrooge. This is the way the Chorale likes to express their thanks, but usually the staff sings with the singers, so they were a little surprised them to be on the receiving end for once! During this break, the rest of the Chorale played a couple of games that were plays on "rock, paper, scissors," such as "rock, opera, disco."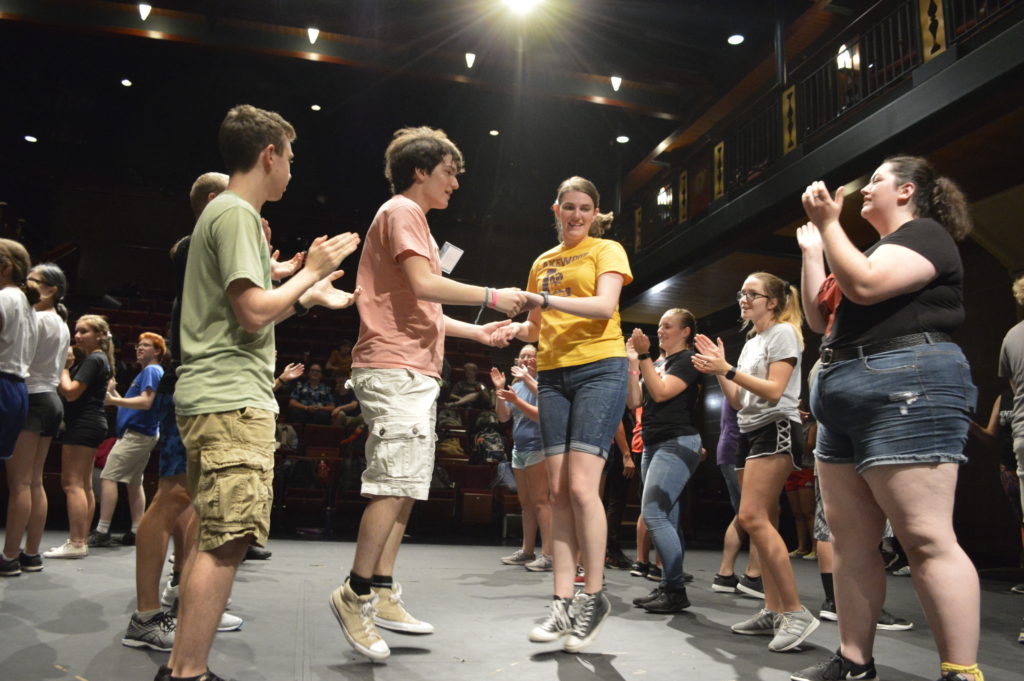 Today might as well have been Christmas, for after a short evening rehearsal, the Chorale was surprised with yet another treat… a night of square dancing in Caldwell Hall! It's always a tradition to have a dance night here at workshop, but it is also a tradition to keep it a secret from the new members. After several days of singing and working hard, the Chorale has started to feel pretty tired throughout each day. Nonetheless, the Chorale found the energy after all the work they have been doing to let loose and dance their butts off for a few hours. Needless to say the singers will definitely get a good night's sleep after this glorious day of treats and fun!