Madisen Schenk
It's officially the second day of tour, and the Cardinal Chorale is absolutely ecstatic to begin this adventure!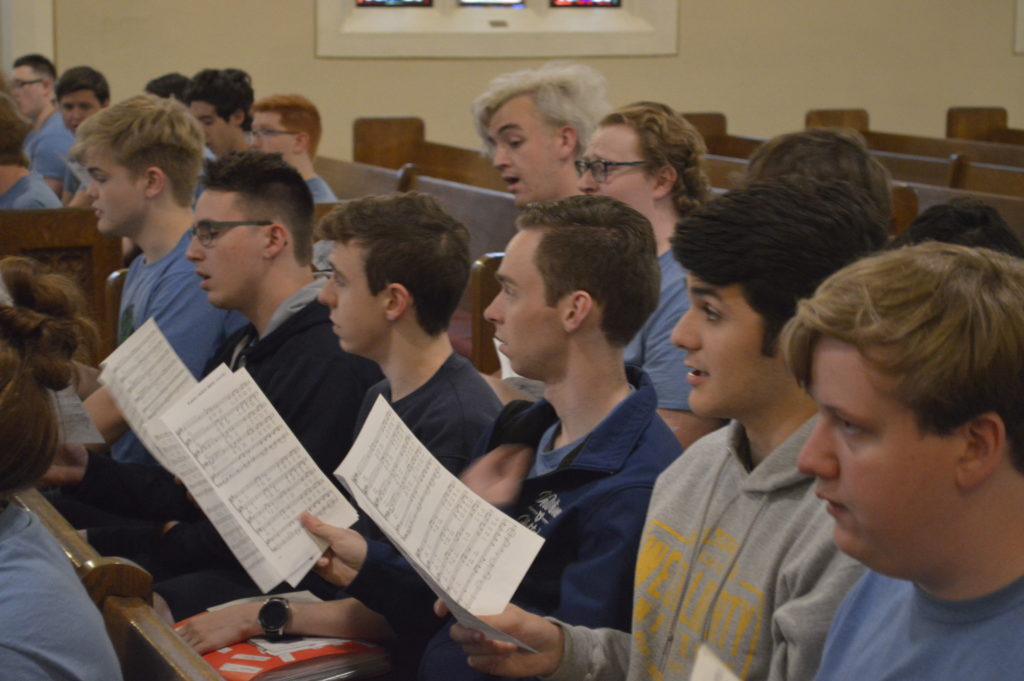 First, the Chorale gathered at 9 a.m. to begin the day together and rehearse even more before embarking on our first journey.
The Cardinal Chorale boarded the bus for the first of many times this week. Each day, we sit by someone new on the bus to get to know each other better.
"To right the unrightable wrong
To love pure and chaste from afar
To try when your arms are too weary
To reach the unreachable star"

The Impossible Dream
from the musical The Man of La Mancha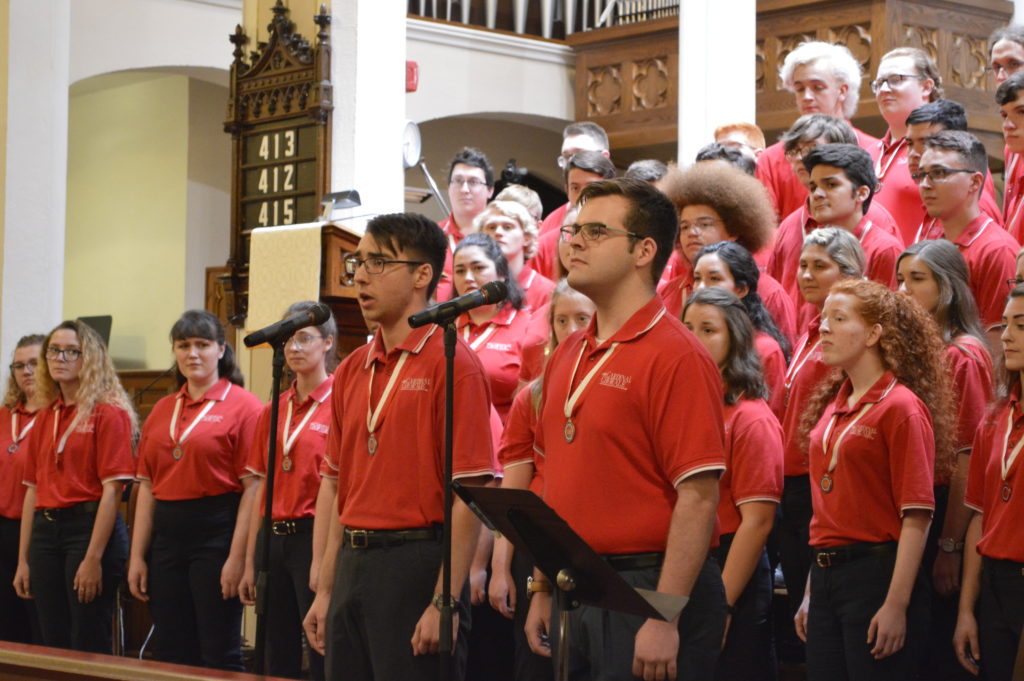 Our first stop was in Marion, Ohio. Marion is home to 10 members of the Chorale singers and staff as well as the birthplace of Warren G. Harding, the 29th president of the United States. Two local churches have alternated hosting us for over seven years, and they always spoil us with excellent meals, enthusiastic audiences and amazing home stays.
It was a very exciting night for the new members as they received their official Cardinal Chorale concert medallions and were officially welcomed into the family.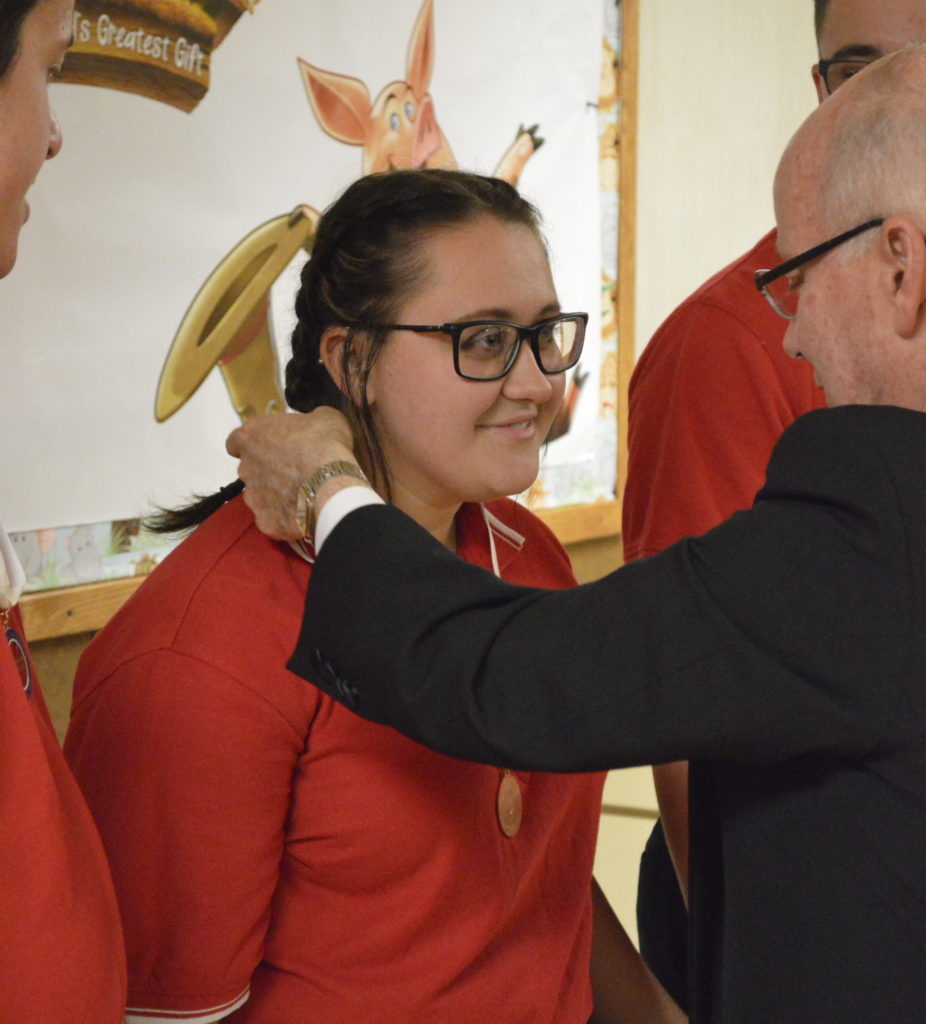 Featured Singer of the Day:
Cassie Bacon – Only Chorale member from her high school
Hometown: New Springfield, Ohio
Favorite Chorale Song: Way Over in Beulah Lan' (Stacey Gibbs)
Fun Fact: Less than 1% of women are colorblind, and Cassie is one of them.
Cassie's Dream: To impact students while teaching English and/or special education.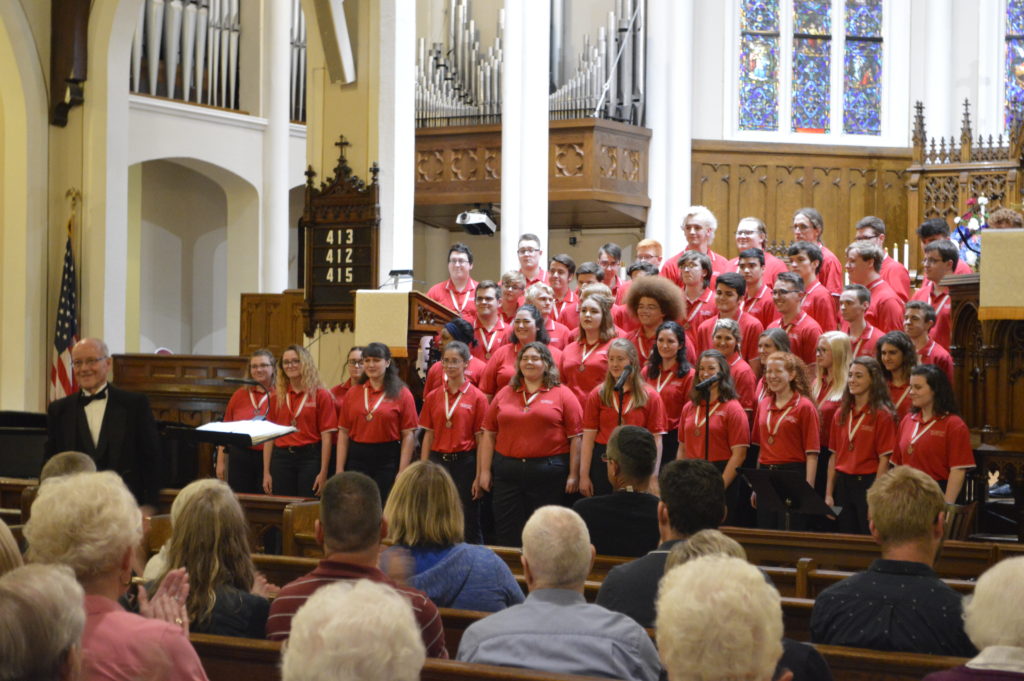 The Cardinal Chorale awarded Lynette Burris, former choir director at Pleasant High School, its Medal of Distinction for her devout support of our mission.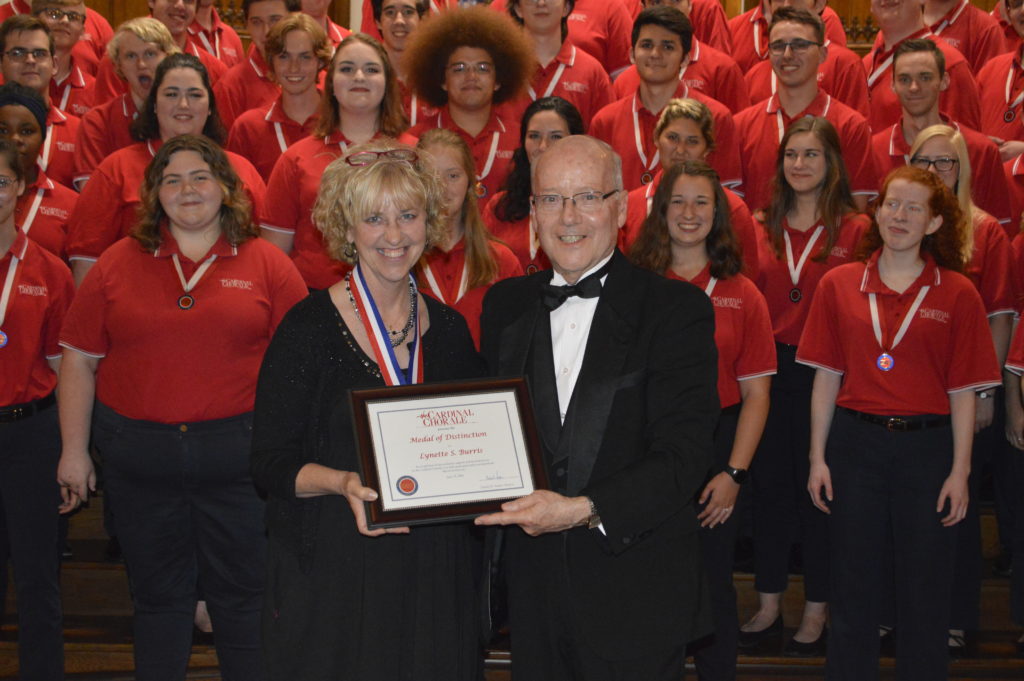 The Cardinal Chorale is visiting an area near you: