Jordan D. Conner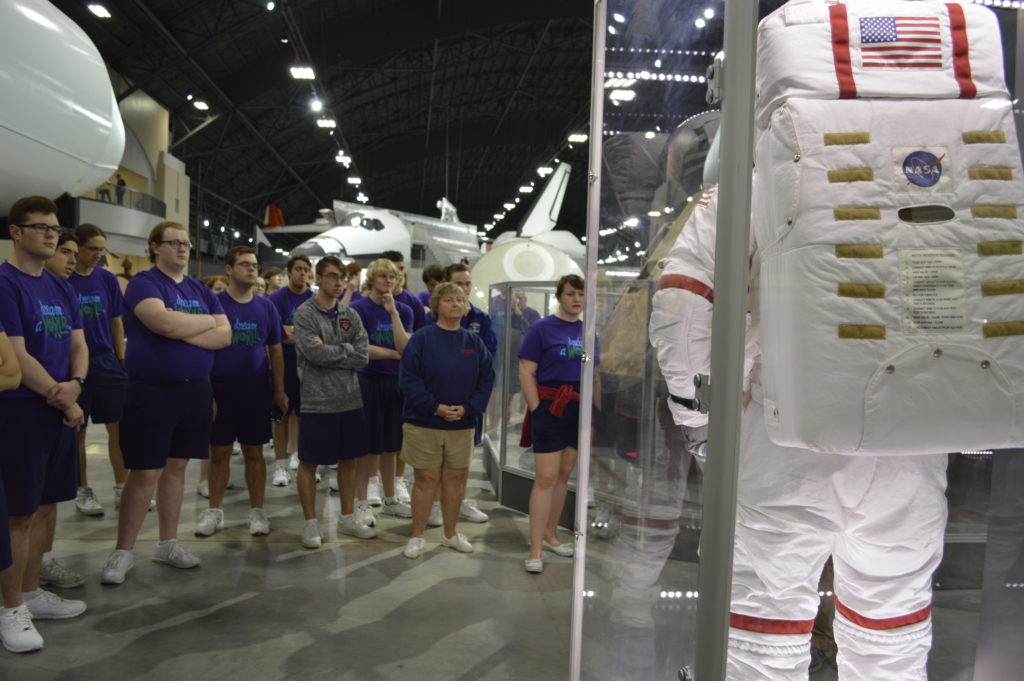 On July 10, 1969, Neil Armstrong and Buzz Aldrin landed the Apollo Lunar Module Eagle on the Moon. Forty-nine years, 10 months and 28 days later, the Cardinal Chorale stood in a museum and learned about that day's impact.
Humans have continuously inhabited space and the International Space Station since November 2000. Before that, thousands of minds came together to figure out how to get where no man has gone before. They dreamed the "impossible" dream.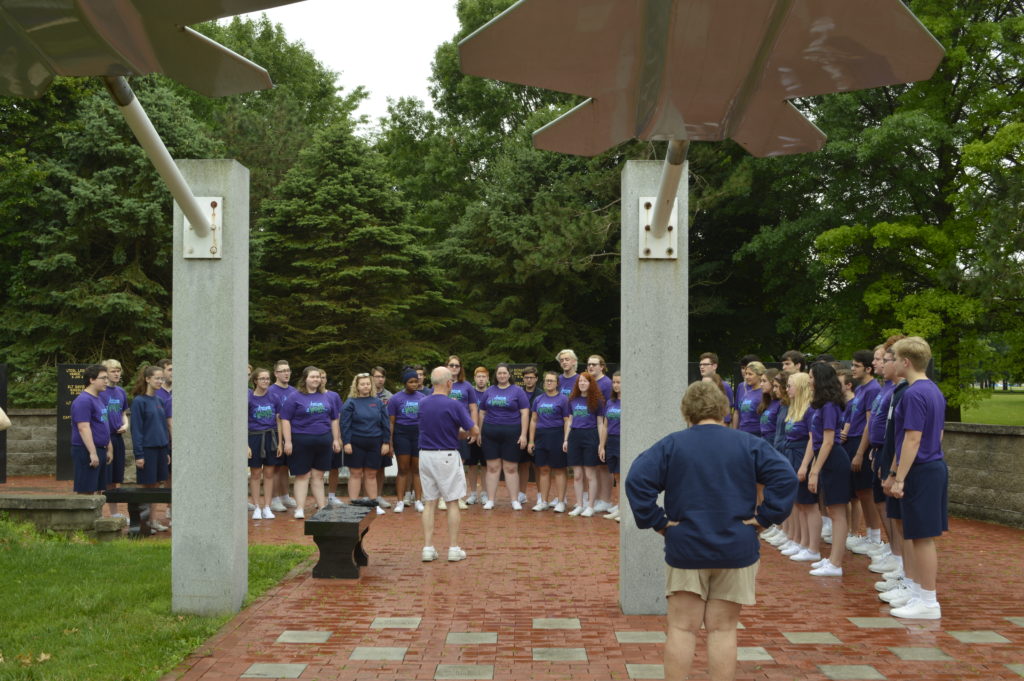 But they didn't just dream. They did something about it.
Members of the Chorale have many dreams. To inspire with music, to work with computers, to write novels, to enter public service, and much more. Someday, we'll go out into the world in pursuit of them, if we haven't already.
But this tour is one of the first steps.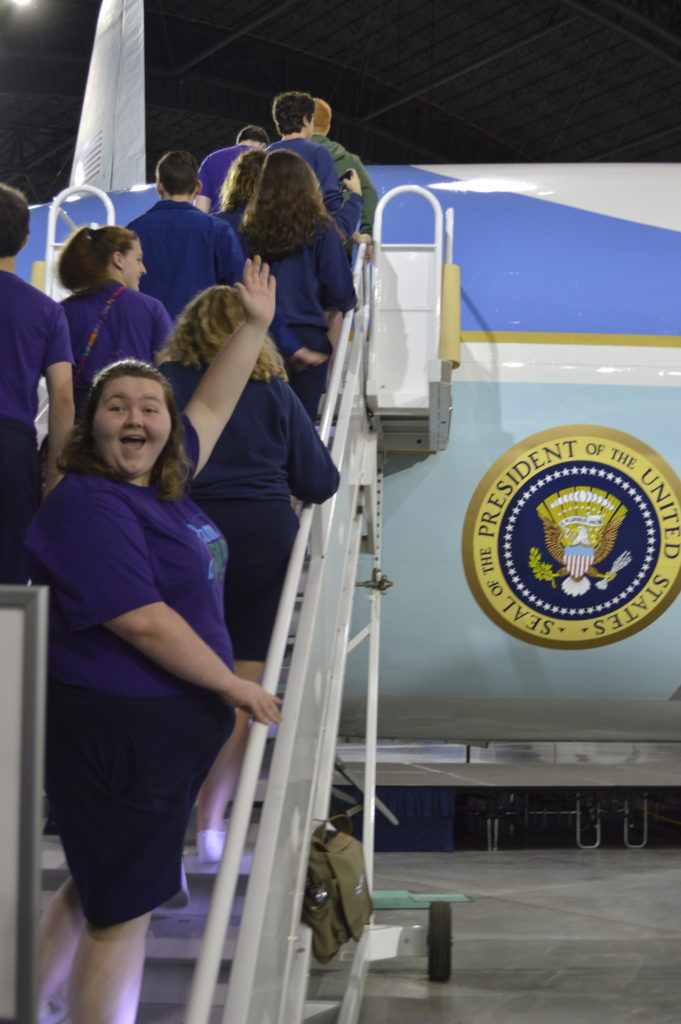 . A group of eight Chorale men stayed with Patti and Jimmy after our Dayton performance. Patti was an aircraft technician in the United States Navy and Air Force while Jimmy contracted with the government in a similar role. By their love of aviation, their dreams were fulfilled.
Hearing about the dreamers who affected space and aircraft travel at the National Museum of the U.S. Air Force, then seeing the effect that our music can have on people, inspires us to keep going in the right direction. We hope our music will strengthen that desire for others, too.
Thank you to all who love and support us in pursuit of our dreams.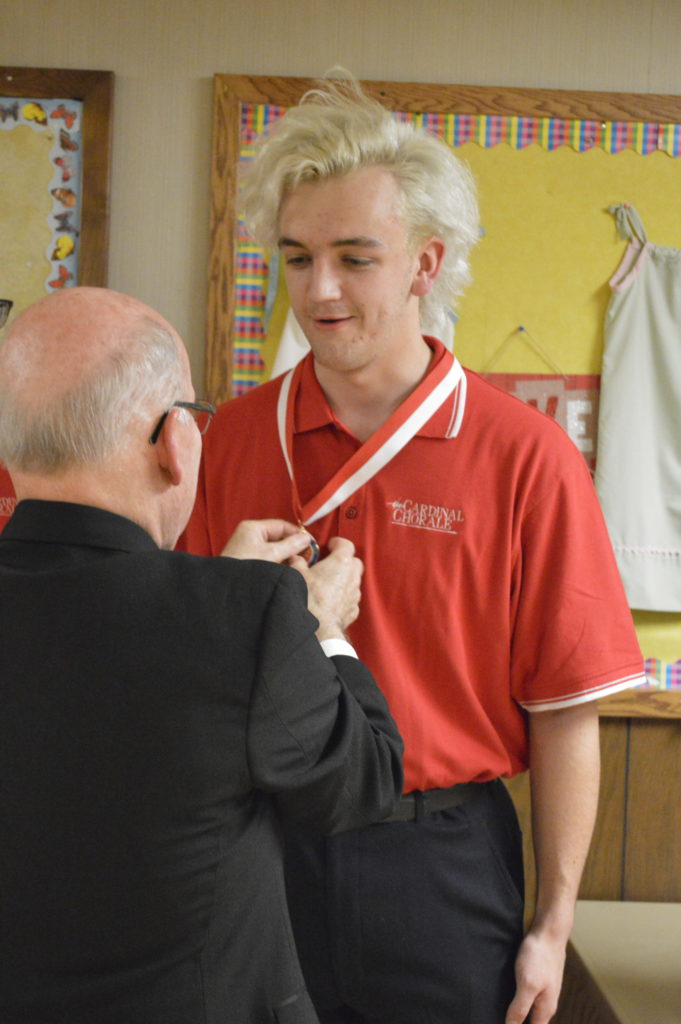 Featured Singer of the Day:
George Mcrae – A sub with a very low voice
Hometown: Ostrander, OH
Favorite Chorale Song: Rock-a-Ma Soul (arranged, Paul J. Christiansen)
Fun Fact: George is an ordained minister and he's been baptized twice
George's Dream: To compose a piece for a full orchestra and choir