This morning, our ambitious singers got an early start with a warm welcome from our friends at the College Drive Presbyterian Church, here in New Concord. We sang two popular songs of the Chorale: This Is My Father's World and Song of Farewell. After a warm morning of worship, we were grateful to have some ice water for a quick splash and dash before taking on the rest of our day.
After church we returned to Walter Hall for a quick rehearsal before lunch and our first round of seminars. At registration. singers got to choose one of five seminars they would want to participate in for throughout the week. Options being: Script to Screen, Video Editing, Enneagram, Music Theory, and an Instrument Petting Zoo (disclaimer: singers played the instruments, we did not pet them…or did we?) These seminars help expand the singers' skills and knowledge. Along with a few one-day electives, these activities contribute to the Chorale's goal of growing in body, mind, spirit, and voice.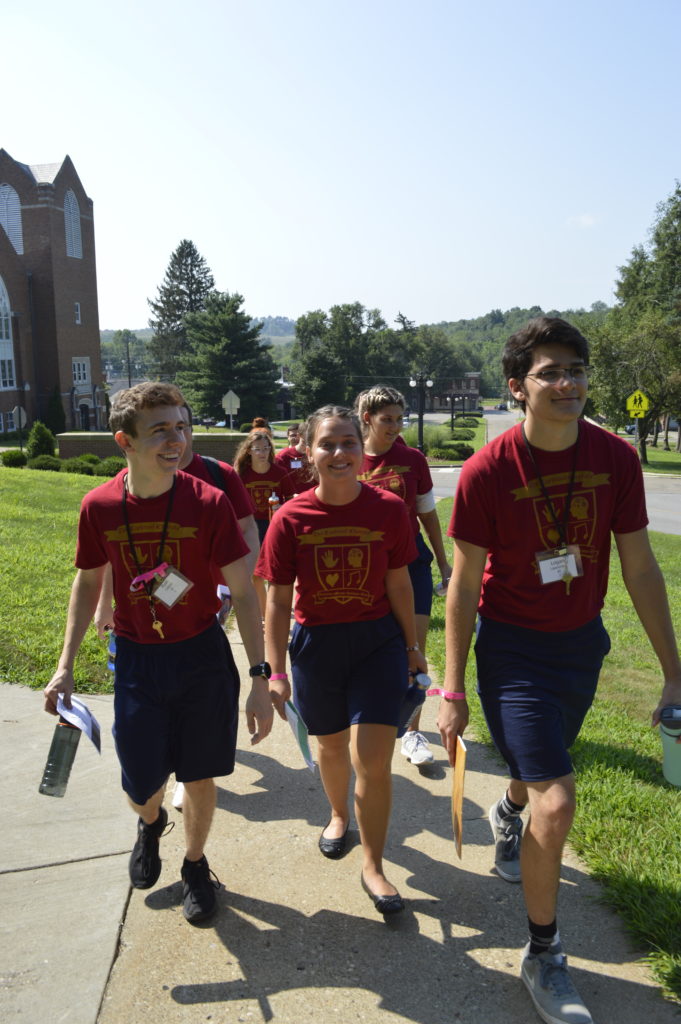 Following our seminars we broke into part sectionals to tackle some individual parts before dinner (which we can speak for all, was DELICIOUS). With full stomachs, the members of the 24th edition of the Chorale left to rehearse and prepare to blow the socks off the new members! The 24th edition provided the new members with firsthand experience of what the Cardinal Chorale really is with a front row performance. During this performance in Caldwell Hall, everyone began to really feel the lyrics to one of their songs, "Ev'ry Time We Say Goodbye…" as we prepared to send off the graduating members.
"Ev'ry time we say goodbye, it's never just goodbye…"

from Cole Porter's Every Time We Say Goodbye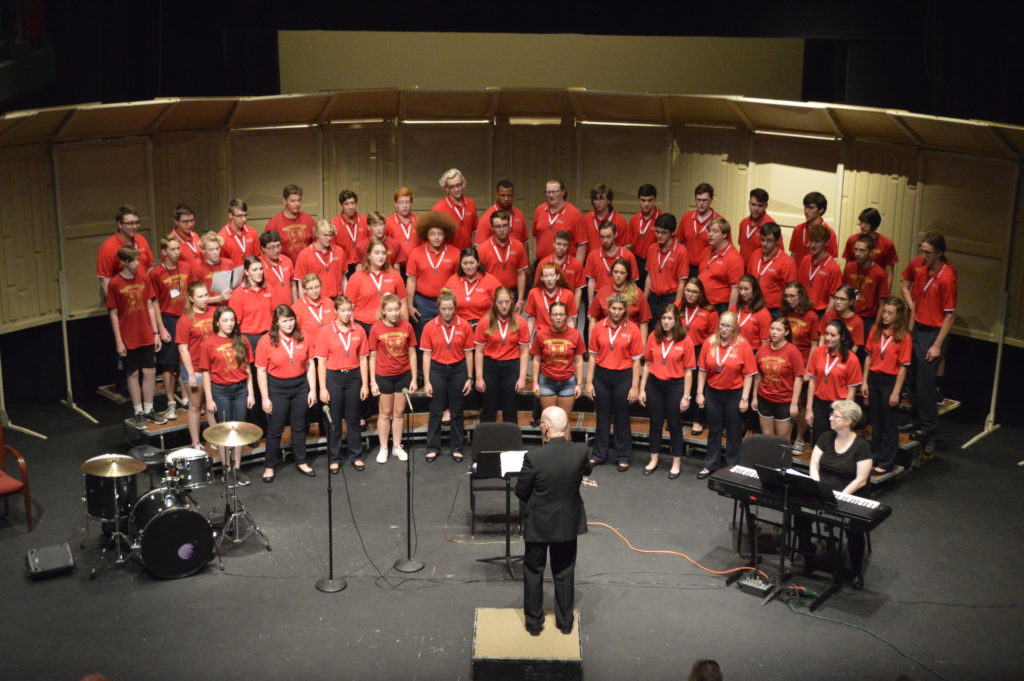 Although it was hard to say goodbye to those who will not be returning for the 25th edition of the Chorale, it was amazing to look into the audience during the performance and see all the new faces and their reactions to the Chorale. We enjoyed listening to our friend Len Thomas speak in our Chorale Circle, sharing some stories about how he came to be where he has been in life and where he is today. We ended our time together by singing Song of Farewell once more, joining hands with our new members, current members, and graduated members. The moment was bittersweet for those of us who knew we were saying farewell to the 24th edition, but as CRS said, a chapter never actually ends here, we just pass on the torch until we meet again.