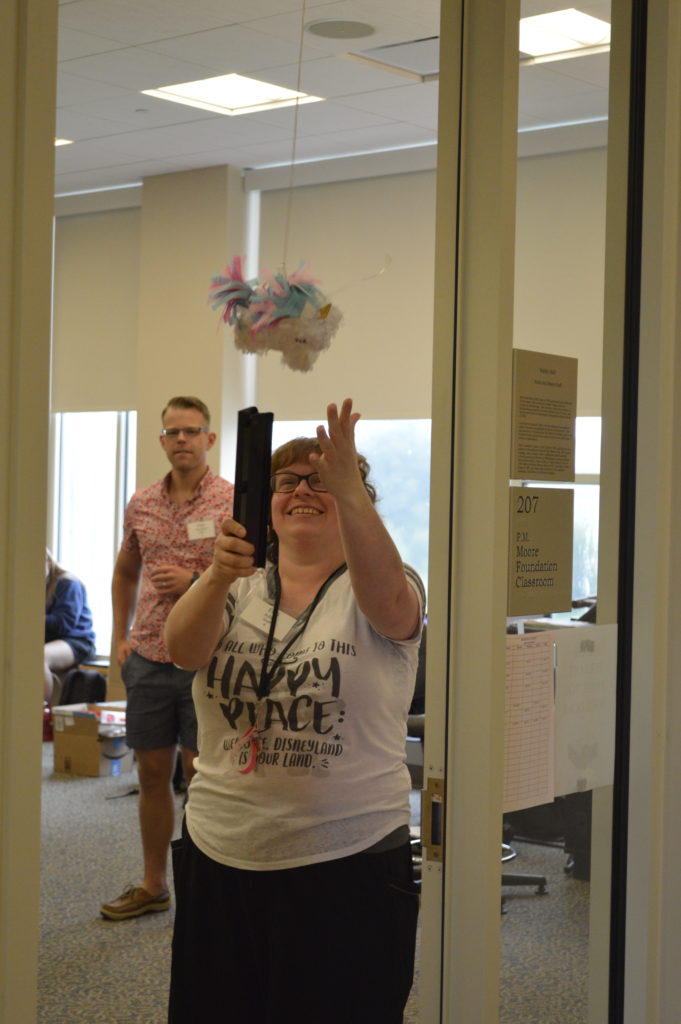 Whether they wanted to wake up their mind with Beth and yoga, wake up their bodies with Josh and running, wake up their spirits with Mr. Snyder and devotions, or not wake up until they absolutely had to, the members of the Chorale started their mornings well. After our choice of one of those "morning mindsets" or sleeping in, we met our operas in Patton Hall for breakfast. The Chorale also sang to celebrate our dear friend and staff member, Erin – singing happy birthday and thanking her for all she does.
We left Patton Hall to head over to Walter Hall for sectional rehearsals where the both the ladies and men got a visit from another Chorale friend and cheerleader for the Chorale, Ann Leppla! Before we knew it it was already time for lunch. We finished up our grilled cheese sandwiches, chicken and noodles, subs, and other lunch foods and then headed back over to the music building for our electives. Singers were able to participate in one of four options: Auditioning Tips and Techniques, Careers and Technology, Our Chorale Legacy, or Let's Talk – Communication Skills.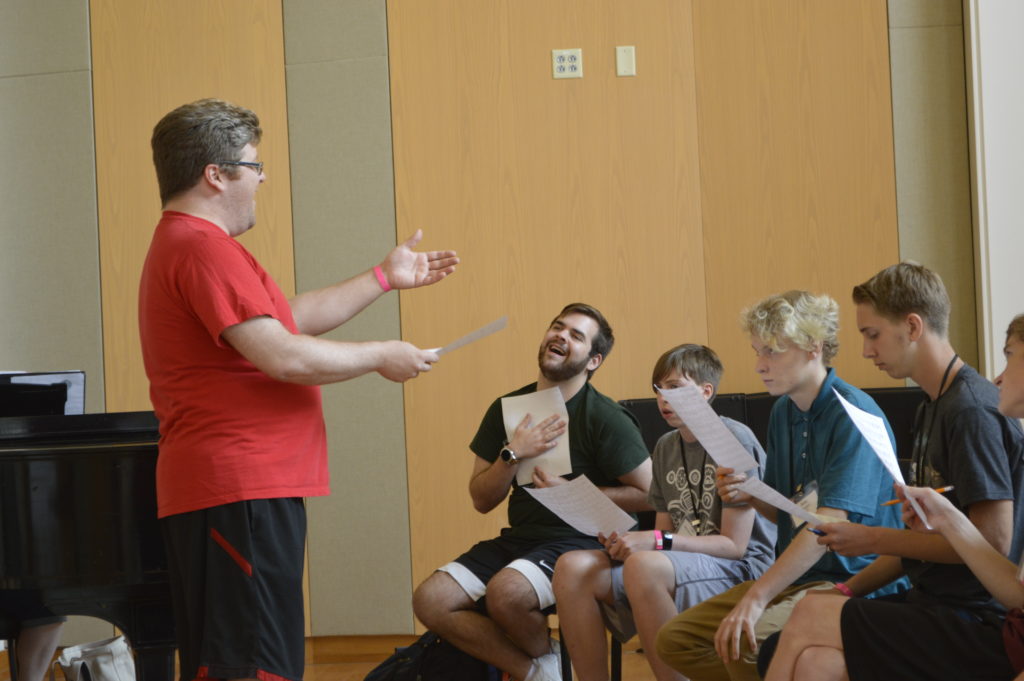 After our electives we broke into our part rehearsals. Many of the songs are already coming together very nicely, as if we have been working on them for several weeks rather than days. And so the magic of the Chorale begins! That's one of the greatest gifts the Chorale offers – a place where we can come together and produce an amazing sound because we all will it to happen!
Tonight we had yet another delicious dinner before we gathered together in Caldwell Hall for an evening concert: Inside The Performer's Studio, a performance by Chorale alumni: Kristin Lawler and Joey McClain. The entire Chorale can all agree that this concert was truly indescribable. An audience favorite was the riveting duet of "I Will Rise" written by Chris Tomlin. Members of the Chorale also joined hands and took in the meaningful words of this song…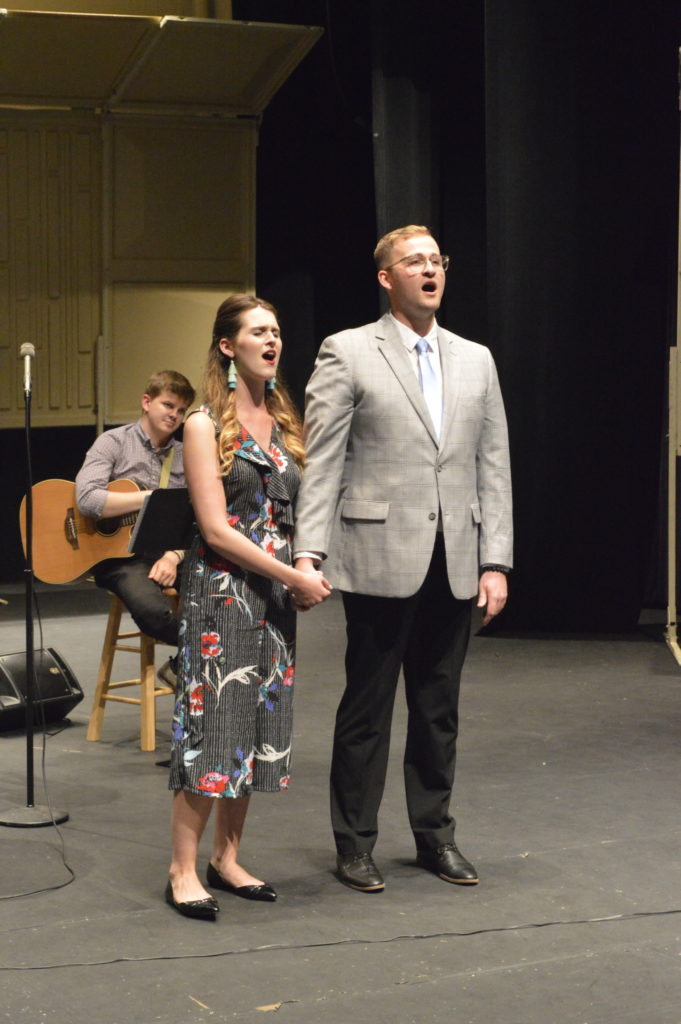 There's a day that's drawing near
When this darkness breaks to light
And the shadows disappear
And my faith shall be my eyes
All in all, although today was another cloudy and rainy day, the productivity and entertainment shined through, making it easy to confirm that we had another successful day here at Muskingum.