Maggie Myers

The Chorale was finally able to have some time to sleep in a little more this morning, which was needed after several early mornings this week. We all reconvened at the church to talk about our favorite parts of the concert the night before and hopes for the day ahead of us. People also shared stories about their homestays from the night, especially if they have pets that remind us of our own! After piling onto the bus, we set off for a pit stop in Coshocton on our way to our next venue in Bolivar.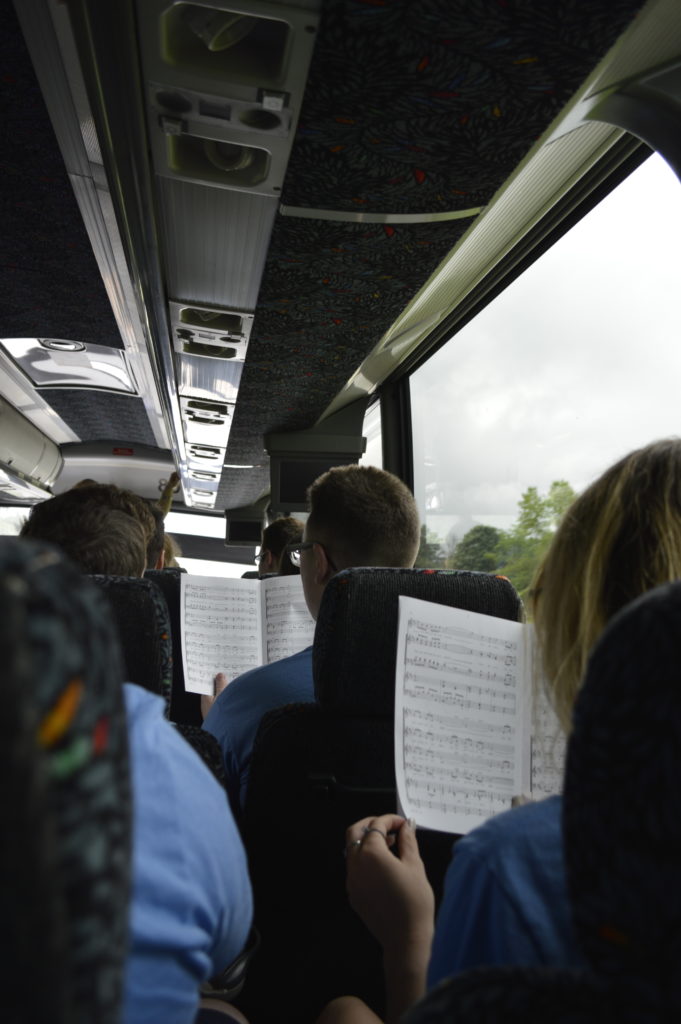 The Chorale had learned of some devastating events that happened in Coshocton county the night before, as a large chunk of members are from there. There had been major flood damage in the area that affected singers and their loved ones, as well as a barn fire in another part of the county, killing several young people. After hearing about these events, Chorale member DJ brought up an idea to Mr. Snyder. He had remembered the song "Be Not Afraid" that he and many others in the Chorale had sung a couple years ago, and thought it would be fitting to sing it at the closing concert in Coshocton on Thursday.
"When you pass through the waters I will be with you,

When you pass through the floods they will not sweep over you,

When you walk through the fire, you will not be consumed,

You are mine. You are precious in my sight."

from Be Not Afraid by Craig Courtney
When we arrived in Coshocton, we took a few moments at our home base, the Presbyterian Church, to rehearse our new song and eat some lunch. We then decided we would go serenade our friend and major supporter, Lee Bown, at her home. She always loves to hear the Chorale so it was wonderful to see her smile while we sang to her! While still in Coshocton, we stopped by the Johnson-Humrickhouse Museum in Roscoe Village and took some time to check out their various exhibits. Then, it was finally time to head to Bolivar.
After a warm welcome from Holy Trinity Catholic Church, we rehearsed some songs that needed extra work and had a little bit of a break. The dinner that was provided was absolutely delicious! We especially enjoyed the scrumptious desserts and cheesy potatoes.
The concert was an emotional one, for both the choir members and the audience. The Chorale definitely elicited a feeling of hope amongst the crowd in light of the recent events in Coshocton. The Cush brothers, who were all in the Chorale several years ago, especially enjoyed their favorite song, "The Nearness of You."
After the concert, it was time to depart for our final home-stays of this tour. Several people stayed on Atwood Lake, and some even had the same hosts that they had when the Chorale came to Bolivar two years ago. It was wonderful to have the opportunity to catch up with them and then have a restful night before our last day of tour.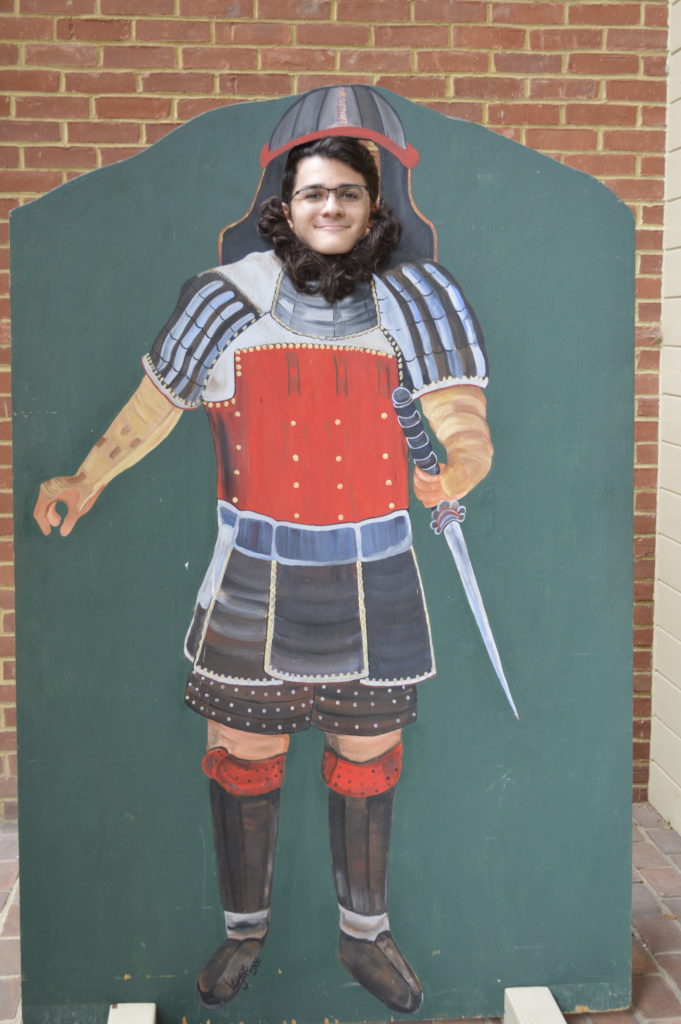 Singer of the day: Logan Lawrence
Hometown: Warsaw, Ohio
Favorite Chorale song: Every Time We Say Goodbye
Fun fact: He loves to go fishing!
Logan's dream: "To find my place in the world"