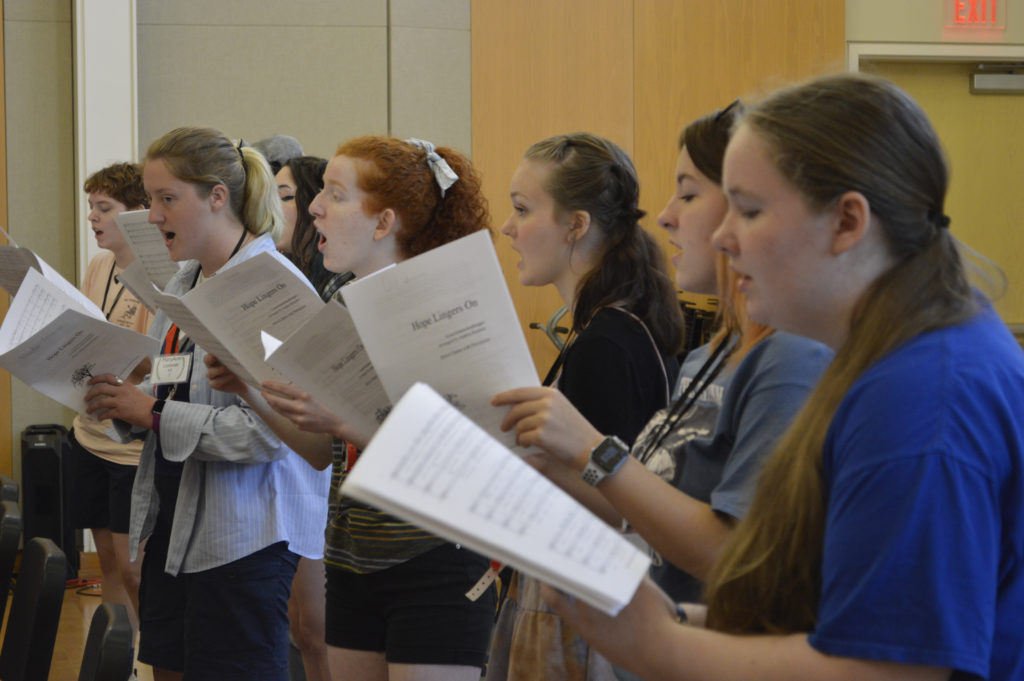 We are officially at the halfway point of the Cardinal Chorale workshop experience! *cue sad music* But breakfast this morning made up for it a little bit, as it was delicious as always – especially that sausage, gravy and egg breakfast pizza.
Each section made lots of headway during our sectional rehearsals today, and we also took some time to audition for various solo opportunities. There was so much support from one singer to another… something very unique about the Chorale. We make it a priority to create a safe and kind environment for singers to feel comfortable and confident.
Once noon came, singers headed to Patton Hall for lunch where we filled up on grilled cheese, pasta and that juice + sprite concoction. Again, always delish.
Round two of electives happened today, giving singers to learn more about:
-Music in Disney Films
-Adulting 101
-Paul Christiansen
-Getting the Job, Done!
After more rehearsals, we had some lovely Philly steaks and a baked potato bar for dinner, just what we needed to energize us for our final rehearsal of the evening. We took a moment to sing our special "thank you" song for the dining hall staff. Seeing their smiles is what the Chorale spirit is all about.
Singers took a field trip from the sizzling Walter Hall to the much more cool Caldwell Hall, where we ran through most of the solo songs and supported one another with kind words and applause. When we wrapped up singing it was time to get ready to hit the dance floor with a dear Chorale friend, John Wargowsky.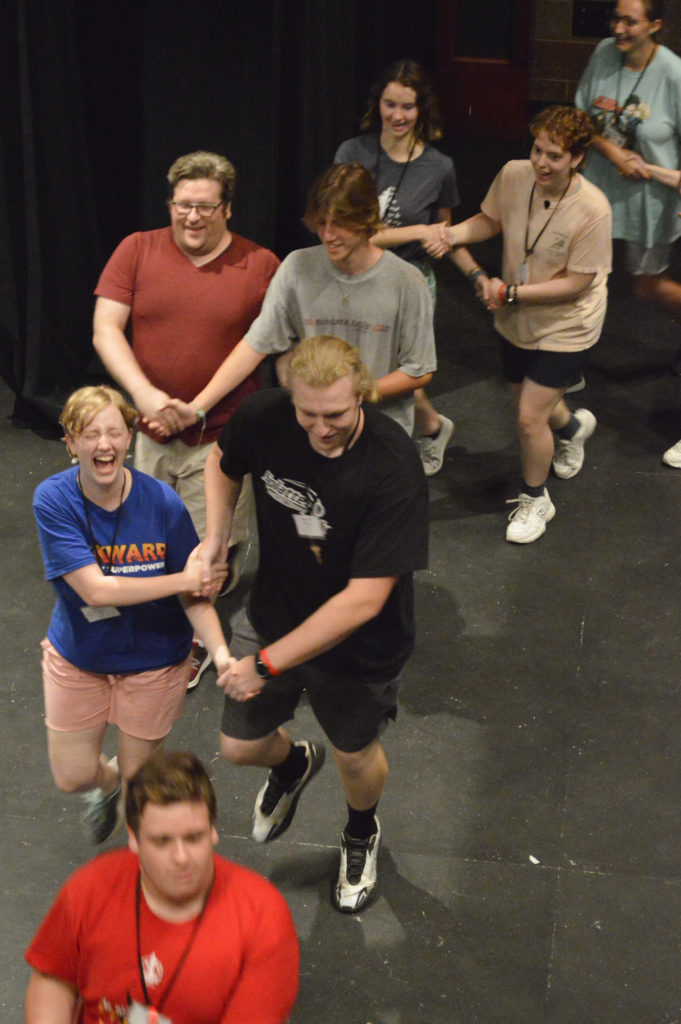 We spent the last two hours of our evening learning various dances and getting a chance to mingle with one another. Lots of smiles, sweaty hands and swing dancing were shared amongst one another. It's always so nice to take a break in singing and give our voices a chance to rest, and we're so grateful for John. On our way back to the dorms we could not stop talking about how much fun we had!
In just three short days our first concert as the 27th edition of the Cardinal Chorale will be happening! You can hear us at 2 p.m. on Saturday in Caldwell Hall.