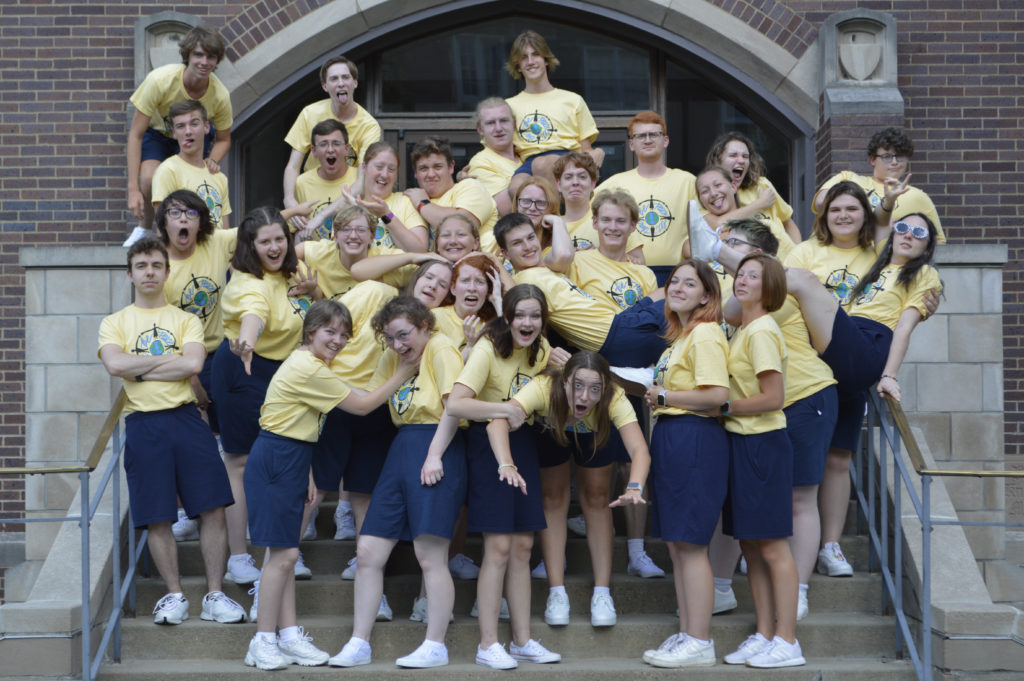 The Cardinal Chorale always knows how to bring the talent and joyful spirit out of everyone and that is what today was truly about. The day started with a yet another great breakfast by the chef team and some nice conversation with our opus groups as we are nearing the end of getting the chance to do that. Everyone started their Opus chants and released themselves from breakfast and now we were off to the races for today. We moved all of our rehearsals for the day at Caldwell Hall in the nice, cool air conditioning. Chad Putka led us in morning vocal warm-ups to start off our rehearsal, stretches and a little barbershop tag. Our voices were warmed and ready for for the day of singing.
Sectional rehearsals today really helped us to have a chance to work on our tenor/bass and soprano/alto pieces again and really ironing out the last problems with the songs and we also got the chance to make our other pieces stronger today. Now that we had sectional rehearsals it was time to nourish our bodies with some stir fry and/or Turkey burgers for lunch. We attended our last seminar of the week today, finishing up learning about the different topics we signed up for. Today was picture day as well! We changed into our summer Chorale uniforms and took pictures in our parts, opus groups, and a full picture with everyone.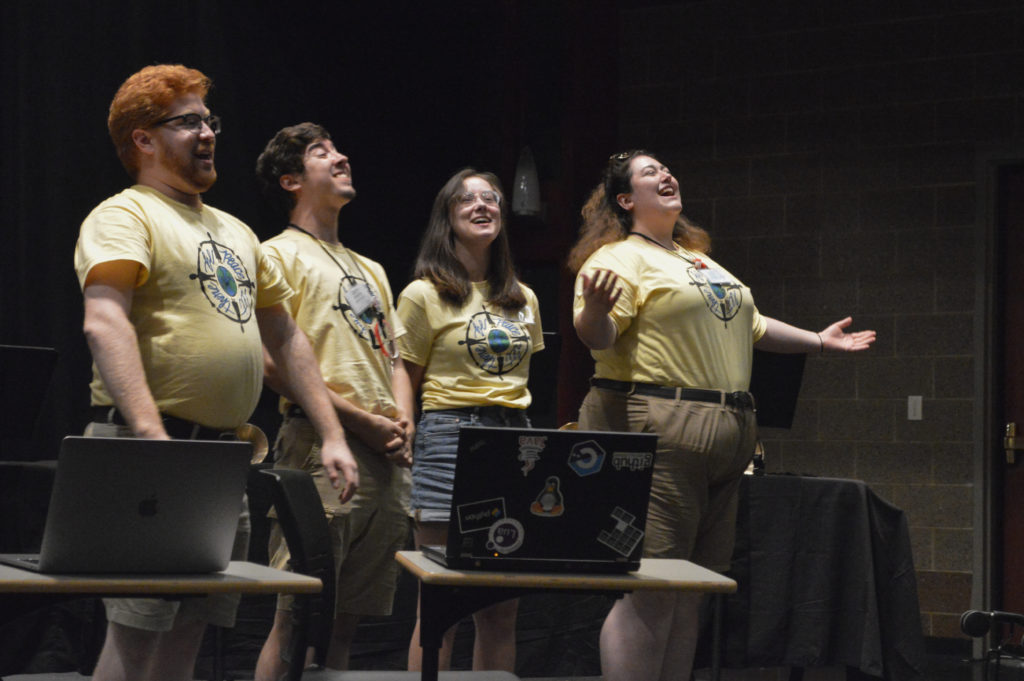 The Cardinal Chorale is not only learning the technical aspects of the pieces, but is also starting to add artistry to them and make them sound so amazing. The Chorale has been singing all day and now we need a rest of our voices so … the we held the first ever edition of the talent show named "The Voice (NOT)" and there are so many hidden talents in the Chorale that was so fun both to perform in and to watch our fellow singers perform their talents.
After the show, we held our opus affirmations. This is a time of peace and quiet to reflect on our week and to share how the people in our opus impacted us during our time at the workshop. The Chorale is doing some amazing work and is truly starting to get that bond and friendship you need to be a good ensemble.
The debut concert of the 27th edition of The Cardinal Chorale is this Saturday at 2pm in Caldwell Hall on Muskingum University.
Give us a follow on Instagram and Facebook!